Brooke Tatnell wins World Challenge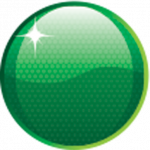 Brooke Tatnell has guaranteed himself a starting position in tomorrow's FVP Knoxville Nationals Championship A-Main after taking out the World Challenge in night three of the unofficial World Championships of Sprintcar racing.
After starting on the pole, Tatnell fell behind perennial Australian visitor, Jason Johnson, before fighting back in front of the Louisiana native to take the win.
It represented a shot back to form for the Sans Souci, NSW born racer, who has been out with a leg injury after a workshop incident at his home in Minnesota.
"I am not a big believer in provisionals," Tatnell said. "I hate the damn things, but I will take this one. We've had a horrible year, probably the worst year of my career, but the Nationals brings something out in you and it makes you dig deeper than any other race of the year. It is so hard to get in the show theses days."
He beat home Tim Kaeding, Daryn Pittman, Johnson and Donny Schatz in the traditional event.
Other Australians in the World Challenge included Ian Madsen (seventh), Kerry Madsen (11th), James McFadden (12th), Lynton Jeffrey (16th), Paul Morris (18th) and Glen Saville (23rd).
In the main feature of the night, NASCAR debutante Kyle Larson took the A-Main victory from Cap Henry and Chad Kemenah. James McFadden was the only Australian in the field and he finished 12th.
Tatnell finished 15th in the first B-Feature. Morris and Saville finished in the C-Feature finishing sixth and ninth.