Courtney: Burgess deal proves Walkinshaw nous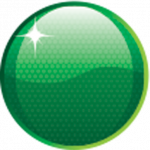 The covert head-hunting of Adrian Burgess proves that Ryan Walkinshaw has inherited the trademark nous of his late father, believes James Courtney.
Burgess will take over as the managing director of Walkinshaw Racing from Steve Hallam in the new year, leaving his former boss, Red Bull Racing Australia team owner Roland Dane, seething at the unexpected resignation.
The hiring of Burgess came just days after his close friend Courtney re-signed with the HRT for another three-year term.
While Courtney is expected to receive a reduced wage under the terms of his deal, the acquisition of Burgess represents a significant investment from the team.
Following continued doubts over Walkinshaw's ability to head-up the squad he inherited following the death of his father Tom, Courtney affirms that the young team owner has demonstrated his commitment to the Holden factory outfit.
"A lot of people probably didn't take Ryan seriously and didn't think he was the right man or was ever going to live up to his father's name," Courtney told Speedcafe.com
"I think he's now probably slapped all those people who didn't believe in him in the face.
"For sure now will probably look out for what he's doing when he's out here and take note.
"He's gone a long way to proving to everyone that he is serious about it and that we are doing everything we can to put the team back in a competitive position.
"It's pretty much a move his dad would have done, pull the wool over everyone's eyes. To keep it so quiet and for no-one to know about it. My hat goes off to him he did an amazing job."
Landing the prize scalp of Burgess could prove a crucial move in the rebuilding of the HRT, which is also set to welcome back current Ford Performance Racing engineering manager Matt Nilsson next year.
Courtney dismissed a comment made by Dane to Speedcafe.com on Wednesday that he played a role in the hiring of Burgess.
"Adrian and I have been mates for a long, long time, since about 1999," Courtney said.
"It's been disappointing to see some of the reaction. Obviously emotions were running high and he (Dane) probably didn't want to lose Adrian."
Burgess told Speedcafe.com that he will not be making any public comments in the immediate aftermath of his shock defection.
He did, however, respond to a sea of congratulations on Twitter by writing: "Hard call to leave a great team, but a great opportunity for me."