Australians perform solidly at Knoxville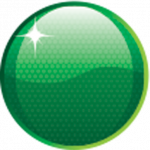 The Australian contingent on the opening night of the FVP Knoxville Nationals in Knoxville, Iowa performed well with three of the four Australians racing in night one making it into the preliminary A-Feature, won by David Gravel.
Gravel limped across the line after changing engines after his heat race:
"It was a very stressful night," said Gravel. "I was nervous – as that was our best engine that we blew up. This was our little motor, but with the track slicking off, it was just perfect. We ran out of fuel at the end and I was afraid we wouldn't make weight, but we made weight just barely and this is just unbelievable."
From an Australian perspective, the night started well with Sydney-sider, Lynton Jeffrey setting the second quickest time in qualifying. His fellow Knoxville regular, Ian Madsen was just outside the top 10 in 13th with Australian Champion James McFadden 36th quickest around the half mile and Glen Saville timing in 39th.
McFadden received a direct transfer to the A-Main by virtue of his second placed finish in heat one, with Madsen taking the final transfer spot in the third heat.
Jeffrey and Saville just missed transfers in heats two and four finishing fifth and seventh, however they were in good company, with defending Champion, Donny Schatz finishing his heat fifth. Jeffrey followed Jason Sides into the A-Main via the B, taking with him Jason Sides and World of Outlaws Championship front-runner, Daryn Pittman.
Madsen scored third place in the A-Main line-up after his crew placed a new engine in the #18 machine – however whilst running strongly, the arms on his front wing collapsed forcing him to a standstill. A visit to the work area got him back into the fray, where he would come home in 18th position. He ended the night in 12th position on the points table.
The best placed of the Aussies at the end of play was Jeffrey in 14th position, who ends the first night an outstanding eighth in points.
Brisbane racer McFadden came home in 17th position, his low qualifying costing him dearly.
Glen Saville put in a great performance to qualify directly for the B-Main where he came home 17th.
Gravel took the lead on lap three and controlled the yellow-flag littered race from up front. Behind him, a battle royal was taking place for second with that ultimately falling the way of King's Royal winner, Brad Sweet. Following him home were Tim Kaeding, Greg Hodnett and Pittman – who was the last placed starter.
Shane Stewart survived a scare when his seatbelts came loose to finish sixth, followed by Justin Henderson, Paul McMahan and Jason Sides.
Schatz was able to advance himself from 23rd on the grid to 10th at the drop of the chequers.
Two hard luck stories were local Josh Schneiderman and former Champ, Kraig Kinser. Schneiderman was running at the front of the pack, involved in an epic battle with Stewart before something busted at the rear of his car. Kinser's engine let go with three laps to go.
Tomorrow night sees V8 Supercar star Paul Morris line-up with fellow Australians Brooke Tatnell and Outlaws star, Kerry Madsen.