Paul Morris set for Knoxville Nationals debut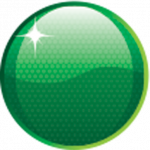 Paul Morris will add the Knoxville Nationals to his extensive CV this week when he competes in the unofficial world championships of Sprintcar racing for the first time.
With the assistance of defending champion Donny Schatz, Morris has struck an arrangement with J&J Sprintcar chassis, for which he is the Australian importer, to race in the event.
The car he'll pilot is owned by Donny Cooper who has been the man on the ground organising logistics for Morris to go racing in the States.
"The Knoxville Nationals in dirt track terms is the Indy 500, Daytona 500 and Bathurst 1000 all rolled into one," Morris told Speedcafe.com.
"I won't have the opportunity to do the Indy 500 or Daytona in my career now, but to come and do this is achievable."
Morris, who has been steadily improving with his Sprintcar outings locally, had a warm-up on the famed half mile fairground track during the Knoxville 360 Nationals where he was mired in Saturday night's E-Main.
He raced at Oskaloosa on Monday night in the event that saw Tony Stewart suffer a major injury. Morris put together a great performance to make the B-Main, where he was eliminated.
In the four night Nationals, the Gold Coaster has been drawn in Thursday's second night qualifiers, which will also feature fellow Australians Brooke Tatnell and Kerry Madsen.
With Schatz, the most successful driver of recent years at the Knoxville Nationals, drawing Wednesday night, it will give the North Dakota racer plenty of time to offer up tips to the Gold Coast V8 Supercar driver.
"Having the assistance of Donny is invaluable," Morris added.
"The guy is an absolute freak at Knoxville and for me, there's no better place to improve or take forward my Sprintcar racing than right here.
"Donny Cooper has been a huge assistance to us as well, without us being able to use his J&J we wouldn't be here, he's steering us around, the guys have been such a great help to us."
Australians involved in Wednesday's night one qualifications are headed by Australian champion, James McFadden, Knoxville regulars Lynton Jeffrey, Ian Madsen and emerging Victorian Jamie Veal, Sydney-sider Glen Saville and Victorian Brad Foster.
The 109 entries represents one of the best fields seen at the Knoxville Nationals in many years.
The action begins on Wednesday evening American time (Thursday morning in Australia) and continues through to the final on Sunday morning Australian time.