Papis replaces Smoke as further surgery beckons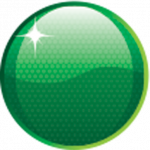 Injured NASCAR champion Tony Stewart will be replaced by Max Papis in the Cheez-It 355 Sprint Cup race at Watkins Glen this weekend.
The full extent of Stewart's injuries have become known following his crash in Oskaloosa, Iowa, where he suffered a broken tibia and fibula in his right leg.
He was taken to Des Moines hospital where he underwent immediate surgery however doctors have now said he requires further corrective surgery.
It has cast doubt on his immediate future as he remains on the cusp of the Chase however he does hold a wildcard after winning a race this year.
Papis has 35 NASCAR starts to his credit with a top 10 finish at the Watkins Glen circuit, his best result.
On top of the gruelling Sprint Cup schedule Stewart continues to undertake a heavy dirt track schedule which includes up to 70 races per year.