Atkinson, Hanninen, Bouffier test Hyundai WRC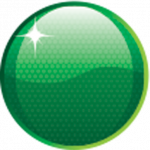 The trio of designated test drivers led by Australian Chris Atkinson have undertaken the first gravel mileage in the Hyundai WRC i20.
Ahead of Hyundai's big budget re-entry into the WRC next year, Atkinson, Juho Hanninen and Bryan Bouffier each evaluated a range of new components in the south of France.
Hyundai Motorsport Team Principal Michel Nandan said: "We have had a very solid month of testing and learned a lot about the performance potential of the new Hyundai i20 WRC in a range of conditions.
"As with any inaugural testing, there have been some teething issues to overcome but this is precisely the purpose of testing and we have taken time to analyse and understand the problems.
The team has now carried out two separate private tests with the latest iteration i20 WRC put through its paces, with the prime objective of component testing in conditions conducive to the FIA World Rally Championship.
"The two test sessions that we held last month took place in the grounds of Chateau Lastours and Mazamet in the south of France, two venues that afforded us diverse conditions," Nandan said.
"It is important for us to gather data in rough, as well as fast and flowing conditions."