Kimball breaks IndyCar duck at Mid-Ohio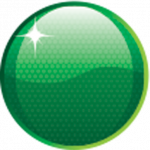 The unheralded Californian Charlie Kimball produced the drive of his career to win his maiden IndyCar race at the Mid-Ohio course.
Acting on a reverse strategy to many of his rivals, Kimball ditched fuel strategy to formulate a plan of aggression eventually beating Simon Pagenaud with Dario Franchitti claiming third.
Australian Will Power finished fourth for Penske ahead of Ryan Hunter-Reay while Power's compatriot James Davison, making his IndyCar Series debut for Dale Coyne finished on the lead lap in 15th position.
Kimball's effort, winning by 5.5s, leaves him as the fourth first-time winner this season alongside James Hinchliffe, Takuma Sato and Simon Pagenaud.
The Chip Ganassi driver was called in for an early pit stop before beginning on a charge to move up the order with sheer pace in the 90-lap race.
The 28-year-old diabetes sufferer, who won the Daytona 24-hour sports car classic earlier this year, was in control before coming in for his final stop with 25 laps left, handing the lead to Simon Pagenaud.
Kimball's charge back however was momentarily put in jeopardy when he was held up by the slower EJ Viso as he tried to haul in the leader.
With 18 laps to go Kimball loomed up behind Pagenaud and grabbed the lead back with a brilliant inside pass at turn 4 right-hander.
Kimball then showed scooted to a lead of more than four seconds with a dozen laps remaining, making a statement in the Novo Nordisk-backed #83 Honda.
There was an epic battle between points leader Helio Castroneves who came under massive pressure from second-in-points Scott Dixon however the Brazilian managed to hold position to finish sixth with Dixon seventh.
See below for full result
| | | | | |
| --- | --- | --- | --- | --- |
| Pos | Driver | Car/Engine | Laps | Time/Delay |
| 1 | Charlie Kimball | Dallara/Honda | 90 | 1h 43:29.1371 |
| 2 | Simon Pagenaud | Dallara/Honda | 90 | 5.5334 |
| 3 | Dario Franchitti | Dallara/Honda | 90 | 28.8735 |
| 4 | Will Power | Dallara/Chevrolet | 90 | 42.5032 |
| 5 | Ryan Hunter-Reay | Dallara/Chevrolet | 90 | 46.3449 |
| 6 | Hélio Castroneves | Dallara/Chevrolet | 90 | 48.3249 |
| 7 | Scott Dixon | Dallara/Honda | 90 | 48.5496 |
| 8 | Justin Wilson | Dallara/Honda | 90 | 49.0431 |
| 9 | Marco Andretti | Dallara/Chevrolet | 90 | 49.5609 |
| 10 | James Hinchcliffe | Dallara/Chevrolet | 90 | 49.9283 |
| 11 | Simona de Silvestro | Dallara/Chevrolet | 90 | 50.4925 |
| 12 | Sébastien Bourdais | Dallara/Chevrolet | 90 | 54.1360 |
| 13 | James Jakes | Dallara/Honda | 90 | 54.6693 |
| 14 | Oriol Servià | Dallara/Chevrolet | 90 | 1:04.6395 |
| 15 | James Davison | Dallara/Honda | 90 | 1:05.4079 |
| 16 | Luca Filippi | Dallara/Honda | 90 | 1:09.0090 |
| 17 | Ernesto Viso | Dallara/Chevrolet | 89 | 1 Lap |
| 18 | Graham Rahal | Dallara/Honda | 89 | 1 Lap |
| 19 | Sebastian Saavedra | Dallara/Chevrolet | 89 | 1 Lap |
| 20 | Ed Carpenter | Dallara/Chevrolet | 89 | 1 Lap |
| 21 | Tristan Vautier | Dallara/Honda | 89 | 1 Lap |
| 22 | Takuma Sato | Dallara/Honda | 89 | 1 Lap |
| 23 | Josef Newgarden | Dallara/Honda | 88 | 2 Laps |
| 24 | Tony Kanaan | Dallara/Chevrolet | 64 | Spun off |
See below for points standings
| | | |
| --- | --- | --- |
| Pos | Driver | Points |
| 1 | Hélio Castroneves | 453 |
| 2 | Scott Dixon | 422 |
| 3 | Ryan Hunter-Reay | 388 |
| 4 | Marco Andretti | 377 |
| 5 | Simon Pagenaud | 350 |
| 6 | Dario Franchitti | 342 |
| 7 | James Hinchcliffe | 325 |
| 8 | Charlie Kimball | 325 |
| 9 | Justin Wilson | 320 |
| 10 | Tony Kanaan | 313 |
| 11 | Will Power | 305 |
| 12 | Ernesto Viso | 271 |
| 13 | Takuma Sato | 265 |
| 14 | Ed Carpenter | 250 |
| 15 | Josef Newgarden | 245 |
| 16 | Sébastien Bourdais | 241 |
| 17 | Graham Rahal | 233 |
| 18 | James Jakes | 232 |
| 19 | Simona de Silvestro | 226 |
| 20 | Tristan Vautier | 192 |
| 21 | Oriol Servià | 167 |
| 22 | Alex Tagliani | 163 |
| 23 | Sebastian Saavedra | 163 |
| 24 | Mike Conway | 149 |
| 25 | Ryan Briscoe | 87 |
| 26 | J.R. Hildebrand | 79 |
| 27 | Ana Beatriz | 72 |
| 28 | Carlos Muñoz | 67 |
| 29 | A.J. Allmendinger | 65 |
| 30 | Pippa Mann | 29 |
| 31 | James Davison | 15 |
| 32 | Luca Filippi | 14 |
| 33 | Conor Daly | 11 |
| 34 | Townsend Bell | 10 |
| 35 | Buddy Lazier | 8 |
| 35 | Katherine Legge | 8 |