Kahne bowls them over at Pocono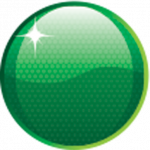 Kasey Kahne has won his second race of the NASCAR Sprint Cup season holding-off Hendrick Motorsports teammate Jeff Gordon in Sunday's GoBowling.com 400 at Pocono Raceway.
The 16th win of his career has all but guaranteed him a spot in the Chase for the NASCAR Sprint Cup after he won a late race re-start battle with Gordon.
Kahne made the winning pass to the outside of Gordon through Turn 1 and cleared his teammate near the entry to the Tunnel Turn at the 2.5-mile triangular track.
"On that final restart, I spun my tyres a little bit and he (Gordon) got a great jump, and Kurt (Busch) pushed me all the way to Turn 1, which really helped," said Kahne.
"I had one opportunity to either go for it and make it work or not. As good as our (car) was all day long, I thought we could make that work on the outside.
"I just needed to clear him, and when we got to Turn 2, I was able to do that. It was a great race. We had a really fast car. (Crew chief) Kenny (Francis) called an awesome race, and the whole pit crew did a perfect job… We needed this one to get in the Chase — we were able to get it, and it feels really good."
Gordon was the epitome of mixed emotions after the race. The second-place finish elevated him to ninth in the standings, but Gordon is still winless this season and therefore in danger of missing the postseason if he has serious trouble in any of the five races remaining before the Chase field is set at Richmond.
Pole man Jimmie Johnson had a fast car and dominated the first half of the race, but the championship leader blew a right front tyre on Lap 76 and found the fence. He would go on to finish 13th just one place behind Australia's Marcos Ambrose.
VIDEO: Final run to the flag

RESULTS : GoBowling.com 400 – Pocono Raceway
| | | | | | | | | |
| --- | --- | --- | --- | --- | --- | --- | --- | --- |
| POS  | Driver  | Car #  | MFG  | Start  | Laps  | Laps Led  | Final Status | Points/Bonus |
| 1 | Kasey Kahne | 5 | Chevrolet | 18 | 160 | 66 | Running | 48/5 |
| 2 | Jeff Gordon | 24 | Chevrolet | 22 | 160 | 7 | Running | 43/1 |
| 3 | Kurt Busch | 78 | Chevrolet | 5 | 160 | 9 | Running | 42/1 |
| 4 | Ryan Newman | 39 | Chevrolet | 4 | 160 | 2 | Running | 41/1 |
| 5 | Dale Earnhardt Jr | 88 | Chevrolet | 25 | 160 | 2 | Running | 40/1 |
| 6 | Brad Keselowski | 2 | Ford | 11 | 160 | 14 | Running | 39/1 |
| 7 | Joey Logano | 22 | Ford | 6 | 160 | 0 | Running | 37/0 |
| 8 | Kyle Busch | 18 | Toyota | 2 | 160 | 0 | Running | 36/0 |
| 9 | Tony Stewart | 14 | Chevrolet | 20 | 160 | 3 | Running | 36/1 |
| 10 | Greg Biffle | 16 | Ford | 7 | 160 | 0 | Running | 34/0 |
| 11 | Carl Edwards | 99 | Ford | 3 | 160 | 0 | Running | 33/0 |
| 12 | Marcos Ambrose | 9 | Ford | 8 | 160 | 0 | Running | 32/0 |
| 13 | Jimmie Johnson | 48 | Chevrolet | 1 | 160 | 43 | Running | 32/1 |
| 14 | Clint Bowyer | 15 | Toyota | 16 | 160 | 0 | Running | 30/0 |
| 15 | Martin Truex Jr | 56 | Toyota | 26 | 160 | 7 | Running | 30/1 |
| 16 | Jamie McMurray | 1 | Chevrolet | 12 | 160 | 1 | Running | 29/1 |
| 17 | Kevin Harvick | 29 | Chevrolet | 14 | 160 | 0 | Running | 27/0 |
| 18 | Mark Martin | 55 | Toyota | 28 | 160 | 0 | Running | 26/0 |
| 19 | Bobby Labonte | 47 | Toyota | 33 | 160 | 0 | Running | 25/0 |
| 20 | Aric Almirola | 43 | Ford | 10 | 160 | 1 | Running | 25/1 |
| 21 | David Ragan | 34 | Ford | 30 | 160 | 1 | Running | 24/1 |
| 22 | Matt Kenseth | 20 | Toyota | 24 | 160 | 1 | Running | 23/1 |
| 23 | Dave Blaney | 7 | Chevrolet | 32 | 160 | 3 | Running | 22/1 |
| 24 | Casey Mears | 13 | Ford | 29 | 160 | 0 | Running | 20/0 |
| 25 | J.J. Yeley | 36 | Chevrolet | 36 | 160 | 0 | Running | 19/0 |
| 26 | Travis Kvapil | 93 | Toyota | 23 | 160 | 0 | Running | 18/0 |
| 27 | Timmy Hill | 32 | Ford | 41 | 158 | 0 | Running | 17/0 |
| 28 | Juan Pablo Montoya | 42 | Chevrolet | 19 | 157 | 0 | Running | 16/0 |
| 29 | Landon Cassill | 40 | Chevrolet | 38 | 157 | 0 | Running | 0/0 |
| 30 | David Stremme | 30 | Toyota | 31 | 151 | 0 | Running | 14/0 |
| 31 | David Reutimann | 83 | Toyota | 35 | 141 | 0 | Running | 13/0 |
| 32 | Paul Menard | 27 | Chevrolet | 21 | 127 | 0 | Running | 12/0 |
| 33 | AJ Allmendinger | 51 | Chevrolet | 15 | 122 | 0 | Brakes | 11/0 |
| 34 | Ricky Stenhouse Jr | 17 | Ford | 17 | 113 | 0 | Running | 10/0 |
| 35 | Danica Patrick | 10 | Chevrolet | 34 | 110 | 0 | Accident | 9/0 |
| 36 | Jeff Burton | 31 | Chevrolet | 13 | 109 | 0 | Accident | 8/0 |
| 37 | Joe Nemechek | 87 | Toyota | 39 | 55 | 0 | Accident | 0/0 |
| 38 | Tony Raines | 33 | Chevrolet | 43 | 53 | 0 | Brakes | 0/0 |
| 39 | David Gilliland | 38 | Ford | 37 | 51 | 0 | Accident | 5/0 |
| 40 | Michael McDowell | 98 | Ford | 27 | 44 | 0 | Brakes | 4/0 |
| 41 | Josh Wise | 35 | Ford | 40 | 44 | 0 | Brakes | 0/0 |
| 42 | Alex Kennedy | 19 | Toyota | 42 | 22 | 0 | Vibration | 2/0 |
| 43 | Denny Hamlin | 11 | Toyota | 9 | 14 | 0 | Accident | 1/0 |
STANDINGS 
| | | | | | | | | |
| --- | --- | --- | --- | --- | --- | --- | --- | --- |
| Rank | Driver | Points | Behind | Wins | Starts | Top 5  | Top 10  | DNF |
| 1 | Jimmie Johnson | 772 | 0 | 4 | 21 | 9 | 14 | 0 |
| 2 | Clint Bowyer | 695 | 77 | 0 | 21 | 7 | 11 | 1 |
| 3 | Carl Edwards | 688 | 84 | 1 | 21 | 6 | 10 | 0 |
| 4 | Kevin Harvick | 675 | 97 | 2 | 21 | 5 | 11 | 2 |
| 5 | Dale Earnhardt Jr | 656 | 116 | 0 | 21 | 5 | 12 | 2 |
| 6 | Kyle Busch | 646 | 126 | 2 | 21 | 9 | 13 | 3 |
| 7 | Matt Kenseth | 638 | 134 | 4 | 21 | 5 | 11 | 3 |
| 8 | Kasey Kahne | 612 | 160 | 2 | 21 | 7 | 9 | 3 |
| 9 | Jeff Gordon | 602 | 170 | 0 | 21 | 5 | 9 | 5 |
| 10 | Greg Biffle | 599 | 173 | 1 | 21 | 3 | 8 | 0 |
| 11 | Tony Stewart | 594 | 178 | 1 | 21 | 5 | 8 | 0 |
| 12 | Brad Keselowski | 592 | 180 | 0 | 21 | 6 | 10 | 1 |
| 13 | Kurt Busch | 588 | 184 | 0 | 21 | 5 | 9 | 2 |
| 14 | Martin Truex Jr | 584 | 188 | 1 | 21 | 4 | 8 | 2 |
| 15 | Ryan Newman | 575 | 197 | 1 | 21 | 4 | 10 | 5 |
| 16 | Jamie McMurray | 566 | 206 | 0 | 21 | 1 | 5 | 0 |
| 17 | Joey Logano | 561 | 211 | 0 | 21 | 5 | 10 | 2 |
| 18 | Aric Almirola | 554 | 218 | 0 | 21 | 1 | 5 | 3 |
| 19 | Paul Menard | 532 | 240 | 0 | 21 | 0 | 4 | 1 |
| 20 | Jeff Burton | 507 | 265 | 0 | 21 | 2 | 4 | 2 |
| 21 | Ricky Stenhouse Jr | 505 | 267 | 0 | 21 | 0 | 0 | 0 |
| 22 | Marcos Ambrose | 500 | 272 | 0 | 21 | 0 | 3 | 1 |
| 23 | Juan Pablo Montoya | 476 | 296 | 0 | 21 | 2 | 4 | 0 |
| 24 | Casey Mears | 440 | 332 | 0 | 21 | 0 | 1 | 2 |
| 25 | Denny Hamlin | 389 | 383 | 0 | 17 | 3 | 4 | 5 |
| 26 | David Ragan | 376 | 396 | 1 | 21 | 1 | 1 | 3 |
| 27 | Danica Patrick | 373 | 399 | 0 | 21 | 0 | 1 | 4 |
| 28 | David Gilliland | 368 | 404 | 0 | 21 | 1 | 1 | 4 |
| 29 | Mark Martin | 361 | 411 | 0 | 15 | 1 | 4 | 1 |
| 30 | Bobby Labonte | 328 | 444 | 0 | 20 | 0 | 0 | 4 |
| 31 | Dave Blaney | 312 | 460 | 0 | 20 | 0 | 0 | 4 |
| 32 | David Reutimann | 307 | 465 | 0 | 21 | 0 | 0 | 4 |
| 33 | J.J. Yeley | 296 | 476 | 0 | 21 | 0 | 1 | 6 |
| 34 | David Stremme | 285 | 487 | 0 | 20 | 0 | 0 | 3 |
| 35 | Travis Kvapil | 271 | 501 | 0 | 21 | 0 | 0 | 7 |
| 36 | AJ Allmendinger | 244 | 528 | 0 | 11 | 0 | 0 | 2 |
| 37 | Michael McDowell | 109 | 663 | 0 | 19 | 0 | 1 | 16 |
| 38 | Michael Waltrip | 102 | 670 | 0 | 3 | 2 | 2 | 0 |
| 39 | Timmy Hill | 99 | 673 | 0 | 10 | 0 | 0 | 1 |
| 40 | Scott Speed | 91 | 681 | 0 | 9 | 0 | 1 | 6 |
| 41 | Terry Labonte | 77 | 695 | 0 | 4 | 0 | 0 | 1 |
| 42 | Ken Schrader | 68 | 704 | 0 | 6 | 0 | 0 | 1 |
| 43 | Boris Said | 26 | 746 | 0 | 1 | 0 | 0 | 0 |
| 44 | Ron Fellows | 22 | 750 | 0 | 1 | 0 | 0 | 0 |
| 45 | Justin Marks | 14 | 758 | 0 | 1 | 0 | 0 | 0 |
| 46 | Scott Riggs | 10 | 762 | 0 | 6 | 0 | 0 | 6 |
| 47 | Victor Gonzalez Jr | 7 | 765 | 0 | 1 | 0 | 0 | 0 |
| 48 | Tomy Drissi | 6 | 766 | 0 | 1 | 0 | 0 | 0 |
| 49 | Alex Kennedy | 6 | 766 | 0 | 2 | 0 | 0 | 2 |
| 50 | Brian Keselowski | 4 | 768 | 0 | 1 | 0 | 0 | 1 |
| 51 | Jacques Villeneuve | 3 | 769 | 0 | 1 | 0 | 0 | 1 |
| 52 | Jason Leffler | 1 | 771 | 0 | 1 | 0 | 0 | 1 |
| 53 | Brian Vickers | 0 | 772 | 1 | 8 | 1 | 3 | 2 |
| 54 | Regan Smith | 0 | 772 | 0 | 6 | 0 | 2 | 0 |
| 55 | Austin Dillon | 0 | 772 | 0 | 7 | 0 | 0 | 0 |
| 56 | Trevor Bayne | 0 | 772 | 0 | 8 | 0 | 0 | 1 |
| 57 | Josh Wise | 0 | 772 | 0 | 21 | 0 | 0 | 6 |
| 58 | Landon Cassill | 0 | 772 | 0 | 18 | 0 | 0 | 5 |
| 59 | Joe Nemechek | 0 | 772 | 0 | 19 | 0 | 0 | 7 |
| 60 | Sam Hornish Jr | 0 | 772 | 0 | 1 | 0 | 0 | 1 |
| 61 | Tony Raines | 0 | 772 | 0 | 1 | 0 | 0 | 1 |
| 62 | Paulie Harraka | 0 | 772 | 0 | 1 | 0 | 0 | 0 |
| 63 | Elliott Sadler | 0 | 772 | 0 | 1 | 0 | 0 | 1 |
| 64 | Mike Bliss | 0 | 772 | 0 | 11 | 0 | 0 | 11 |
| 65 | Morgan Shepherd | 0 | 772 | 0 | 1 | 0 | 0 | 1 |