Brabham sweeps Mid-Ohio with a little luck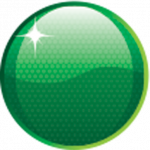 After equalling the single season record for race wins on Saturday, Matthew Brabham took his ninth win of the Pro Mazda Championship Presented by Cooper Tires season with what can only be described as a fortunate win in the second leg of the Allied Building Products Grand Prix of Mid-Ohio.
Brabham was sitting second in the race behind Venezuelan Diego Ferreira when the caution flags flew as a result of an oil spillage. Ferreira and Brabham encountered the oil slick and both leaders fought to maintain control of their cars, but the Venezuelan went off the track and through a gravel trap, narrowly missing the stranded car of Jay Horak. By the time Ferreira rejoined the track he had fallen behind Brabham, who kept his car on the circuit. With the race being 'Time-Certain' and a major clean-up required the race finished under yellow.
"I had a really quick car in the middle of the race and I pulled up and Diego and I had a little fight for the lead for a couple of laps," said Brabham.
"I dropped back a bit and as soon as that happened the yellow flags came out for an incident in Turn Four. I came into that corner and thought I lost the whole rear wing because the whole thing was sliding around and I almost spun out.
"There was oil and I just managed to gather it up and get around the corner, but I saw Diego go shooting off into the gravel. We were under yellow and then, I am not sure what the rules are, but I was given the honours of crossing the line in first.
"I feel bad for Diego. I don't like to win like that. It is never sweet. In a way, it is a victory by default. Diego was flawless all race and driving really well out front."