Report reveals details of Texas fight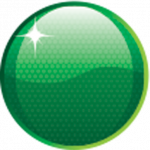 Details of a physical altercation between V8 Supercars Commission chairman Mark Skaife and a Holden Motorsport public relations representative earlier this year in Austin, Texas, have been revealed.
A report by journalist Stephen Ottley in the Fairfax press today cites a local police report that confirms Skaife was "punched in the face after he assaulted Holden Motorsport public relations manager Gerald McDornan".
McDornan reported the incident, in which he had been "shouldered" in the chest by Skaife, to police but declined to press charges.
The altercation had occurred in a busy nightspot on the Sunday of the Austin 400 at the Circuit of the Americas.
The bar, named the 'Blind Pig', had been packed with multiple Seven Network and Holden Motorsport representatives including Matthew White, Mark Larkham, Simon McNamara and Greg Murphy at the time of the scuffle.
Skaife downplayed the incident, denying that it has affected his position as the Commission chairman, which is expected to come to an end in October after just one term.
"Whatever happens I have a real passion for the game and have put 100 per cent into making the sport better and I want that to continue," he told Fairfax.
Earlier in the Texas weekend, Red Bull Racing engineer Mark Dutton and Brad Jones Racing mechanic Adam Fisher were arrested in separate incidents.
Dutton was apprehended for jaywalking while Fisher was arrested and charged for resisting arrest and public intoxication.