Holt/McLeod return serve in Ipswich decider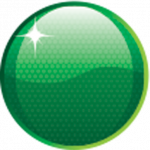 Garry Holt and Ryan McLeod scored overall victory in the second running of the Australian Manufacturers' Championship's 'Fight in the Night' at Queensland Raceway.
The duo benefited from a turbo problem for early leader Glenn Seton in Sunday afternoon's second race before cruising to a comfortable 25 second victory over Beric Lynton's BMW 1M.
Holt and McLeod had proven the survivors of the much fancied Mitsubishi horde, with the three other Evo entries all striking mechanical problems.
Prior to the issues for Race 1 winner Seton, the sister Pro-Duct entry of Steve Glenney and the Dylan Thomas/Stuart Kostera CXC Global Evo failed to take the start after Race 1 dramas.
"Our car didn't miss a beat all weekend, which is a credit to our crew, but we've still got work to do because we aren't happy with the handling of it, particularly compared to Glenn's," said Holt, who had watched Seton narrowly defeat McLeod in a late battle during Race 1.
"We're hoping to do a test day before Wakefield Park and come out even stronger for the rest of the season."
Following a stewards' hearing this weekend that awarded Holt and McLeod a belated victory in the previous event, McLeod now leads the AMC drivers' standings with two rounds remaining.
McLeod is two points ahead of Holt in the standings on the account of having scored a pole position earlier in the season.
The Australian Manufacturers' Championship was one of eight categories at Queensland Raceway as part of a packed Shannons Nationals weekend.
CLICK HERE for Speedcafe.com's Australian GT Championship report
CLICK HERE for Speedcafe.com's Kumho V8 Touring Car Series report
Domination was also the word of the weekend in the Formula 3 Australian Drivers' Championship as Tim Macrow extended his points lead with three victories.
Macrow's Team BRM team-mates Nick Foster and Jordan Oon ensured a podium lock-out for the South Australian team.
Despite struggling for straightline speed in his Mygale, Foster proved the only man capable of truly challenging Macrow.
A slow start in Sunday morning's race ensured Foster could do no better than fifth in Sunday morning's race, while a touch with Oon in the afternoon damaged the former's front wing.
Oon had to survive a second round of contact, this time with Ben Gersekowski, during a heated battle on the way to his first feature race podium.
Tony Ricciardello was denied his own hat trick of wins in Round 3 of the Kerrick Sports Sedan Series when he was forced to pit while leading early in the final race due to loose bodywork.
Ricciardello and his menacing Alfa GTV had proven too strong for Darren Hossack's Audi A4 in the day's opening race, resetting the lap record in the process.
Hossack proved his speed in the closing stages of the final, however, lowering the record further on his way to victory.
The consistency of Kerry Baily was enough to see the series leader score second for the weekend, while Ricciardello mounted the lowest step on the podium despite a lowly 11th in the final.
Richard Muscat will enter next month's final round of the GT3 Cup Challenge with an unassailable points lead after recording two wins on the way to Round 5 honours.
Having wrapped up the Jim Richards Endurance Trophy crown by following Michael Almond to the finish in Saturday night's opening race, Muscat stepped up his attack on Sunday.
Passing his South Australian rival mid-way through Race 2, the Victorian would not be headed for the remainder of the day.
Almond pushed hard to finish just over a second adrift on both occasions, while John Goodacre recovering from dramas on Saturday to be third by the end of Race 3.
Stephen Grove had earlier taken his first outright top three finish in Race 2 on his way to the overall Elite Class victory.
Reigning series winner Simon Tabinor again proved an unstoppable force in the Saloon Car Series, adding two lights-to-flag Sunday successes to his Race 1 win from Saturday.
Marching towards a second straight title with two rounds remaining, Tabinor's Holden led home the Ford of local driver Lindsay Kearns in all three races.
A consistent weekend for West Australian Travis Sharpe sees the Ford driver move to second in the series standings, albeit some 235 points adrift of Tabinor.
The Swift Racing Series completed the weekend's action and saw second-generation racer Ben Grice walk away with the biggest trophy.
Grice extended his series lead to 27 points over Luke Fraser, whose strong weekend ended with a seventh place finish in the final after encountering brake problems.
The next round of the Shannons Australian Motor Racing Nationals will take place at Phillip Island on September 19-22.
Action from Round 6 at Queensland Raceway will be broadcast on SBS Speedweek and SPEED TV Australia in coming weeks.