Quinns win as Murphy stars in Australian GT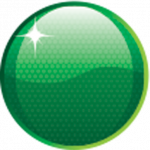 Father and son duo Tony and Klark Quinn took a victory apiece on the opening day of racing for the Australian GT Championship at Queensland Raceway.
The afternoon's first 40 minute race saw the elder Quinn break through for his first AGTC race win in almost three years.
The Aston Martin Vantage driver overtook Roger Lago in the early laps, but found himself second to the Lamborghini after the mid-race pitstop cycle shook out.
While Lago appeared set to sail on to a comfortable victory, having too many pit crew over the line in his stop ensured the former GT3 Cup Challenge winner was handed a drive-through penalty with just minutes of the race remaining.
Quinn went on to lead home Klark by five seconds, with John Bowe, Greg Murphy and Roger Lago completing the top five.
Lago's luck was to worsen further post-race, with gearbox damage ruling the Lamborghini out for the remainder of the weekend.
The second 40 minute encounter, run in the darkness of Saturday evening, again provided an absorbing contest.
Tony Quinn led a fired up Murphy in the early stages before Klark Quinn's superior speed saw him move to the front by the five lap mark.
The Porsche driver was not headed for the duration, eventually taking the win from Murphy and Tony Quinn.
The Rod Salmon/Liam Talbot Audi and Brendon Cook/Matt Kingsley Porsches completed the lead-lap finishers after a Safety Car had been called during the pitstop cycle, splitting the field.
It was a disastrous race for Maranello Motorsport. John Bowe had sat fourth behind the dominant trio in the early stages, but a pitlane misjudgement saw the 458 clip the pitwall as Bowe turned into his pit box, breaking its front-right corner.
Another to strike touble was the Steven McLaughlin Viper, which stopped with fuel pressure problems, causing the lengthy Safety Car.
A final 40 minute race will complete Round 5 of the season on Sunday.