Johnson sets record time to score Pocono pole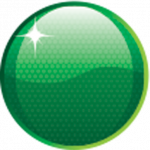 After dominating the previous visit to Pocono in June, Jimmie Johnson has once again put a line in the sand with a new track record in qualifying for the GoBowling.com 400.
The Sprint Cup points leader set a lap speed of 290.735 km/h (180.654 mph) as the top six drivers broke the track qualifying record.
The five-time NASCAR Sprint Cup champion, Johnson, has three wins at Pocono and today's pole is the 31st of his career.
"The lap was awesome. I knew it was going to be fast," said Johnson.
"We had a very fast racecar in the spring, so hopefully we can do it again."
Johnson, who has four wins this season, led 128 of the 160 laps at the June race at Pocono and leads the standings by 75 points over Clint Bowyer.
Just outside the record breakers was Australia's Marcos Ambrose who will start from eighth.
"I felt like I left it all out there," said Ambrose.
"We were going for the top spot all the way, but we'll still take an eighth-place starting spot with our Stanley Ford. Aric was fast too, so we feel good about getting both RPM cars in the top-10. We'll focus on the race now."
 STARTING LINE-UP: GoBowling.com 400 – Pocono
| | | | | | | |
| --- | --- | --- | --- | --- | --- | --- |
| POS  | Driver | Car # | Make | Sponsor | MPH | Time |
| 1 | Jimmie Johnson | 48 | Chevrolet | Lowe's Planes | 180.654 | 49.819 |
| 2 | Kyle Busch | 18 | Toyota | M&M's Peanut Butter | 180.639 | -0.004 |
| 3 | Carl Edwards | 99 | Ford | Fastenal | 180.180 | -0.131 |
| 4 | Ryan Newman | 39 | Chevrolet | Haas Automation 30th Anniversary | 180.004 | -0.180 |
| 5 | Kurt Busch | 78 | Chevrolet | Furniture Row Racing-Denver Mattress | 179.695 | -0.266 |
| 6 | Joey Logano | 22 | Ford | Shell-Pennzoil | 179.601 | -0.292 |
| 7 | Greg Biffle | 16 | Ford | 3M | 179.533 | -0.311 |
| 8 | Marcos Ambrose | 9 | Ford | Stanley | 179.329 | -0.368 |
| 9 | Denny Hamlin | 11 | Toyota | FedEx Office | 179.144 | -0.420 |
| 10 | Aric Almirola | 43 | Ford | GoBowling.com | 179.094 | -0.434 |
| 11 | Brad Keselowski | 2 | Ford | Redd's Apple Ale | 178.937 | -0.478 |
| 12 | Jamie McMurray | 1 | Chevrolet | CESSNA | 178.848 | -0.503 |
| 13 | Jeff Burton | 31 | Chevrolet | FXI GutterClear365 | 178.667 | -0.554 |
| 14 | Kevin Harvick | 29 | Chevrolet | Budweiser | 178.508 | -0.599 |
| 15 | AJ Allmendinger | 51 | Chevrolet | Phoenix Construction Services Inc. | 178.501 | -0.601 |
| 16 | Clint Bowyer | 15 | Toyota | Toyota Let's Go Places | 178.409 | -0.627 |
| 17 | Ricky Stenhouse Jr | 17 | Ford | Zest | 178.264 | -0.668 |
| 18 | Kasey Kahne | 5 | Chevrolet | Farmers Insurance | 178.260 | -0.669 |
| 19 | Juan Pablo Montoya | 42 | Chevrolet | Target | 178.056 | -0.727 |
| 20 | Tony Stewart | 14 | Chevrolet | GoDaddy.com | 178.031 | -0.734 |
| 21 | Paul Menard | 27 | Chevrolet | Menards / Tarkett | 177.982 | -0.748 |
| 22 | Jeff Gordon | 24 | Chevrolet | Drive To End Hunger | 177.658 | -0.840 |
| 23 | Travis Kvapil | 93 | Toyota | Burger King / Dr. Pepper | 177.592 | -0.859 |
| 24 | Matt Kenseth | 20 | Toyota | The Home Depot / Husky | 177.508 | -0.883 |
| 25 | Dale Earnhardt Jr | 88 | Chevrolet | National Guard Youth Foundation | 177.441 | -0.902 |
| 26 | Martin Truex Jr | 56 | Toyota | NAPA Auto Parts | 177.239 | -0.960 |
| 27 | Michael McDowell | 98 | Ford | Phil Parsons Racing | 177.221 | -0.965 |
| 28 | Mark Martin | 55 | Toyota | Aaron's Dream Machine | 176.991 | -1.031 |
| 29 | Casey Mears | 13 | Ford | GEICO | 176.942 | -1.045 |
| 30 | David Ragan | 34 | Ford | Taco Bell | 176.838 | -1.075 |
| 31 | David Stremme | 30 | Toyota | Widow Wax | 176.821 | -1.080 |
| 32 | Dave Blaney | 7 | Chevrolet | TBA | 176.267 | -1.240 |
| 33 | Bobby Labonte | 47 | Toyota | Scott Products | 176.098 | -1.289 |
| 34 | Danica Patrick | 10 | Chevrolet | GoDaddy.com | 175.860 | -1.358 |
| 35 | David Reutimann | 83 | Toyota | Burger King / Dr. Pepper | 175.743 | -1.392 |
| 36 | J.J. Yeley | 36 | Chevrolet | TBA | 175.179 | -1.557 |
| 37 | David Gilliland | 38 | Ford | Long John Silver's | 175.046 | -1.596 |
| 38 | Landon Cassill | 40 | Chevrolet | Interstate Moving Services | 174.886 | -1.643 |
| 39 | Joe Nemechek | 87 | Toyota | TBA | 174.095 | -1.877 |
| 40 | Josh Wise | 35 | Ford | MDS Transport | 173.695 | -1.996 |
| 41 | Timmy Hill | 32 | Ford | OXY Water | 172.068 | -2.486 |
| 42 | Alex Kennedy | 19 | Toyota | Plinker Tactical/Hampton Inn Lehighton | 168.900 | -3.467 |
| 43 | Tony Raines | 33 | Chevrolet | LittleJoe'sAuto.com | 166.790 | -4.141 |