Glenn Seton holds on in AMChamp thriller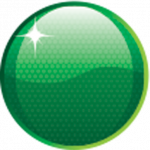 V8 Supercars Hall of Famer Glenn Seton fought off mechanical dramas to record a narrow victory in the opening 200km heat for the Australian Manufacturers' Championshp at Queensland Raceway.
Seton dominated the opening three quarters of the race in Bob Pearson's Pro-Duct Mitubishi before an intermittent problem selecting fifth gear slowed his charge.
While all looked lost as Ryan McLeod's Lancer swept to the front with just 13 of the race's 65 laps remaining, Seton ignored radio calls from his team to settle for second.
The car popping and banging on its rev limiter down the straights, Seton regained the front running with six to go before holding on to win by an even second.
"For the last couple of laps I was on the limiter all the way down the back straight in fourth just trying to hold him (McLeod) off as much as I could," Seton smiled afterward.
"Luckily we've got the limiter set really high, that's all I can say! It was hard work in the end, but it was good fun, good racing and I enjoyed the challenge.
"Once he got passed me I thought I'd keep pushing and pressure him into a mistake," he added.
"A couple of times he went really deep under brakes and ran a bit wide and I just wasn't quite there enough to get under him, but eventually I was able to find an opportunity and make the most of it."
McLeod's co-driver Garry Holt had run third behind Seton and Dylan Thomas in the early stages before the CXC Global Lancer began to slow with electronic problems.
An engine failure for the fourth Evo in the race, the second Pearson's entry driven by Steve Glenney, helped Grant Sherrin to a fine third in his Class B winning BMW 135i.
Other class winners were Jake Camilleri (Class C, Mazda 3 MPS), Grant Phillips/Andrew Turpie (Class D, Toyota 86 GTS) and Greg Jenkins/Chris Brown (Class I, Ford Falcon BA XR8).
The Australian Manufacturers' Championship is one of eight categories on the Shannons Nationals bill at Queensland Raceway this weekend.
CLICK HERE for today's Australian GT Championship report
CLICK HERE for today's Kumho V8 Touring Car Series report
Earlier in the night, second place behind Michael Almond in the 40 minute GT3 Cup Challenge feature race was enough for Richard Muscat to secure the Jim Richards Endurance Trophy.
The Victorian, who had won the two Trophy races held earlier in the year at Mallala and Winton, led the first 18 of 30 laps of the flood-lit race before being forced to yield to the charging Almond.
Almond subsequently eased away to a six second win. Peter Fitzgerald completed the top three, but the night was all about Muscat.
"It is an honour to win and receive the Jim Richards Trophy; Jim is a Porsche legend," said Muscat.
"Now we need to concentrate on taking out the championship overall. We extended our lead tonight and hopefully I'll have two good races tomorrow."
In the Formula 3 Australian Drivers' Championship, Tim Macrow extended his points lead over BRM team-mate Nick Foster by leading every lap from pole in the weekend's opening race.
The Dallara-mounted Macrow, who made his Australian GT debut alongside Dean Koutsoumidis earlier in the day, was just 0.8s clear of Foster's Mygale at the end of the 12 laps.
Ben Gersekowski took his second podium of the year in third ahead of Jordan Oon, who had headed to Queensland Raceway fresh from a British Formula 3 outing at Spa, Belgium.
In the Kerrick Sports Sedans, Tony Ricciardello edged closer to points leader Kerry Baily by coming out on top in a typically epic battle with Darren Hossack.
Hossack's Audi had proven 0.1s quicker than Ricciardello's Alfa in qualifying, but could not resist the advances of the iconic GTV during the 12 lap race.
Ricciardello took the lead with three laps remaining and subsequently romped home to a 7.5 second win over Hossack, Baily (Aston Martin) and Chevrolet Camaro drivers Shane Bradford and Bruce Banks.
The Dial Before You Dig Australian Saloon Car Series saw Simon Tabinor continue his thrust towards a second straight title with victory in Race 1 of the weekend.
The Holden driver made the best of the starts to beat pole-sitter Lindsay Kearns to the first corner and was not headed for the duration.
Kearns held on to be just 1.4s adrift at the flag, leading home fellow local Ford driver Kane Baxter-Smith.
The opening Swift Racing Series encounter of the weekend was a fruitful one for Ben Grice, who took the win and the points lead in one fell swoop.
Scoring pole by 0.6s, Grice sat second to a fast-starting Callan Sayers in the early laps before making what would prove to be the winning move. Sayers continued to sit second until the final lap, where he was pipped by reigning series winner Allan Jarvis.
All eight classes will again be on track for another bumper day of Shannons Nationals action on Sunday.