Sophie Lovett faces challenge at double meeting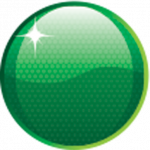 Kawasaki rider Sophie Lovett faces a punishing weekend heading into the double Australian Superbike Championship round at Sydney Motorsport Park.
Rounds two and three of the 250cc Production and ProStock Championship have merged into the single four-day event.
Lovett, a 23-year-old Environmental Planner will participate in six 20-minute practice sessions, four 20-minute qualifying sessions, six 250 Production races on the Ninja 250 along with six ProStock races on her ZX-10R.
"This weekend is going to test out my fitness," Lovett said.
"It's going to be full on for four days that's for sure."
Lovett is looking forward to the close racing action expected in the 250cc production bike category.
"After round one of the championship at Queensland Raceway I'm fourth in the championship," she said.
"My main competition this weekend will be Duncan Gordon. Our bikes are exactly the same so the racing will come down to mind games.
"The plan is to get out of the corners fast enough so 'Dunk' can't slip stream me, but with a lot of long straights I'm predicting close racing in the small bike category."
The 250 class will also see a race within a race as the girls go head-to-head in the women's championship.
Lovett presently leads the title chase but is expecting another close battle this weekend.
"Kiwi Miriam White who now lives in Queensland, and Victoria's Gen Stumpf put on a great show at Queensland Raceway but the Sydney Motorsport Park circuit will be new to them so I'll be helping them out as much as possible.
"In return I hope to get some tips from them on how to get the little 250cc machine off the line quicker, they both beat me to the first corner every time in Queensland."
Another edition to the female ranks this weekend will be Victoria's Olivia Chisholm who will join the Women's Championship for the first time.
The ProStock class will give Lovett the chance to unleash the power of her 1000cc ZX-10R race bike on the 4.5km Grand Prix circuit.