Neuville takes the lead at Rally Finland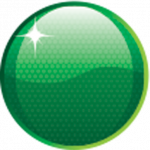 Thierry Neuville leads the Neste Oil Rally Finland with the Ford driver edging out front on a day that featured changeable weather.
The Belgian, who drives a Fiesta RS for the Qatar World Rally Team, was quickest on just two of the day's stages, but most importantly kept out of trouble to end the day 5.2sec clear of championship leader Sebastien Ogier with two days remaining.
The Volkswagen duel between Ogier and his team-mate Jari-Matti Latvala meant they were the pace-setters on today's opening test, but that all changed in the afternoon when Latvala damaged his Polo R's suspension. Latvala nursed his damaged car through the next two stages before admitting defeat and retiring from the day.
A fastest time for Neuville on SS2 moved him into a joint rally lead with Citroen ace Mikko Hirvonen, and he remained tied at the top after SS3 (with Ogier) and a badly rutted SS4 (with Hirvonen again) before finally pulling clear on SS5, helped in part by a sharp rain shower that hampered Hirvonen's progress.
Rounding off the day with fastest time at the Killeri Super special.
"It's been a good day, I took no big risks and I think I drove quite cleverly," said Neuville.
"In the rainy stage I slowed down in some places and managed my pace quite well. I'm looking forward to tomorrow."
Ford Fiesta RS driver Mads Ostberg is third overnight, just 3.7 sec behind Ogier, and satisfied to have got through the day in one piece and with just one small mistake when he – like many others – overshot a rutted junction on SS4.
Hayden Paddon is fourth in the WRC2 category with the Kiwi settling into the event and aiming to move up on the second day.
"Good steady start to the rally," said Paddon.
"We are sitting fourth but it is very close between second and sixth. Some of these new cars look fast but we are happy with our pace as the rally starts proper tomorrow.
"We still have more speed up our sleeve, so tomorrow is the day we try to push."
"We are sitting fourth but it is very close between second and sixth. Some of these new cars look fast but we are happy with our pace as the rally starts proper tomorrow. "We still have more speed up our sleeve, so tomorrow is the day we try to push."
Leg 1 Standings:
Position
Driver
Team/car
Time
1
Thierry Neuville
Qatar World Rally Team
Ford Fiesta RS WRC
25:33.3
2
Sebastien Ogier
Volkswagen Motorsport
Volkswagen Polo R WRC
+0:05.2
3
Mads Ostberg
Qatar M-Sport World Rally Team
Ford Fiesta RS WRC
+0:08.9
4
Mikko Hirvonen
Citroën Total Abu Dhabi Word Rally Team
Citroën DS3 WRC
+0:13.8
5
Juho Hänninen
Juho Hänninen
Ford Fiesta RS WRC
+0:17.0
6
Kris Meeke
Abu Dhabi Citroën World Rally Team
Citroën DS3 WRC
+0:17.5
7
Evgeny Novikov
Qatar M-Sport World Rally Team
Ford Fiesta RS WRC
+0:20.9
8
Andreas Mikkelsen
Volkswagen Motorsport II
Volkswagen Polo R WRC
+0:23.4
9
Dani Sordo
Citroën Total Abu Dhabi Word Rally Team
Citroën DS3 WRC
+0:37.1
10
Jarkko Nikara
Jarkko Nikara
Mini John Cooper Works WRC
+0:47.7
Leg 1 Highlights