Formula 3 confirmed for Bathurst Festival return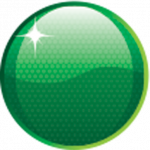 Bathurst Motor Festival organisers have confirmed that the Formula 3 Australian Drivers' Championship will again feature at Mount Panorama in 2014.
Formula 3 has been part of the Easter festival over the last two years, with the record-setting speed of the open-wheel cars becoming the focal point of the meeting.
This year's pole time set by Nathan Morcom of 2:03.24s was a full 3.5s quicker than the fastest ever V8 Supercar time around the venue.
The remainder of F3's current calendar is split between V8 Supercars Championship and Shannons Nationals events.
It is yet to be decided if the BMF will open the F3 season as it has done over the last two years, with the category currently exploring other pre-Easter V8 Supercars and Shannons Nationals options.
In addition to F3, the BMF has confirmed that the New South Wales-based Production Touring Cars, Production Sports Cars and Group N Touring Cars and and two regularity classes will also return next year.
A seventh and final slot in the schedule is yet to be announced.