Cal Crutchlow set for Ducati switch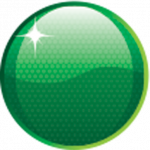 Briton Cal Crutchlow will move from Tech 3 Yamaha to Ducati's factory team next season, replacing former world champion Nicky Hayden.
Hayden's impending exit from the team was confirmed earlier this month, while Crutchlow's appointment could be made official as early as today.
According to the BBC, the 27-year-old Crutchlow has signed a two-year deal with the famous Italian marque after failing to progress from satellite to factory status with Yamaha.
Crutchlow had been linked to a Ducati ride last year before the team's signing of Andrea Dovizioso, who had previously ridden alongside the Brit at Tech 3.
Crutchlow has scored six podium finishes in his three seasons in MotoGP, all of which have come with Tech 3, and currently sits fifth in the 2013 points standings.
Ducati pair Dovizioso and Hayden are seventh and ninth respectively, with the Italian marque not having won a race since Casey Stoner's departure at the end of 2010.
Tech 3, meanwhile, is being tipped to replace Crutchlow with Spanish Moto2 star Pol Espargaro.