Aussie karter joins iconic World Championship team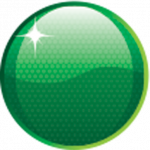 Australian kart racer Joseph Mawson will join the Kosmic Factory team for the upcoming CIK-FIA World KF Championship.
Last November, Mawson won the final round of the CIK-FIA World Under 18 Karting Championship to become the first Australian driver to be victorious in a CIK-FIA World Championship event since James Courtney won his second World crown in 1997.
With the Kosmic Factory team being a sister team to the Tony Kart outfit that James Courtney was a part of when he won his pair of World Karting crowns, Mawson is aiming to become the second driver from Down Under to provide the OTK Group with World Championship glory.
After battling in the fledgling Top Kart team for the opening half of 2013 in Europe, Mawson credits the backing of the Australian Motor Sport Foundation and the support of leading Australian karting identity Remo Luciani for him to be able to join such a high profile team for his tilt at the World Championship.
"I am very grateful that the OTK Group and the Kosmic Factory Team have given me the opportunity to race the World Championship with them," said Mawson.
"I hope to make the most of the opportunity given to me! It's the first time in my whole karting career that I've driven a Kosmic chassis and I'm hopeful of rewarding the team for the opportunity they have provided me with.
"This opportunity would not be possible without the assistance of Australian Kosmic importer Remo Luciani and the support of the Australian Motor Sport Foundation. A very big thank you to Remo for helping me in a tough and stressful time, as well as a very important time, in my career."
The Italian-based Sydney teenager had his first test behind the wheel of a Kosmic kart last Thursday and was immediately impressed.
"The test day went very well, we didn't change much with the set-up of the kart but more so just completed laps and got a real feel for the kart and comfortable in the team," added Mawson.
"I completed around 170 laps and the team were very welcoming and professional. I will be honored to represent them in the World Championship next month."
Mawson will have a further test day ahead of the opening round of the two-round championship on August 29 – September 1.