Hirvonen fastest in Rally Finland qualifying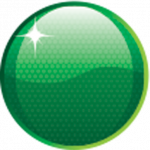 Citroën's Mikko Hirvonen will start last amongst the priority seeded drivers in the opening leg of Rally Finland.
Hirvonen set the fastest time in the qualifying stage and had the first option on the start position and he choose 14th. This will mean he will have not only the swept line on the road, he will also have the luxury of knowing split times while in the stages.
One thing that could work against the Finn during the 48.24km opening leg is the weather, as any rain would benefit the early runners.
"We don't know how much it will rain tomorrow," he said.
"If it rains then start position will be important, but if it doesn't then it won't be as important. I don't think it's so crucial to win qualifying in this rally but it's still nice to be fastest."
Championship leader Sebastien Ogier was second fastest and opted for the next lowest start position.
"I was happy that Mikko was faster because I could see what position he chose," said the Volkswagen driver.
"It gives me an idea of Citroën's weather forecast!"
In fact the entire order from qualifying is reversed for the opening leg, with no driver choosing to take the gamble on the weather and start further up.
START ORDER:
Start Position
Driver
Team/car
1
Riku Tahko
Riku Tahko
Mini John Cooper Works WRC
2
Martin Prokop
Jipocar Czech National Team
Ford Fiesta RS WRC
3
P-G Andersson
Per-Gunnar Andersson
Ford Fiesta RS WRC
4
Jarkko Nikara
Jarkko Nikara
Mini John Cooper Works WRC
5
Dani Sordo
Citroën Total Abu Dhabi Word Rally Team
Citroën DS3 WRC
6
Kris Meeke
Abu Dhabi Citroën World Rally Team
Citroën DS3 WRC
7
Juho Hänninen
Juho Hänninen
Ford Fiesta RS WRC
8
Mads Ostberg
Qatar M-Sport World Rally Team
Ford Fiesta RS WRC
9
Andreas Mikkelsen
Volkswagen Motorsport II
Volkswagen Polo R WRC
10
Jari-Matti Latvala
Volkswagen Motorsport
Volkswagen Polo R WRC
11
Evgeny Novikov
Qatar M-Sport World Rally Team
Ford Fiesta RS WRC
12
Thierry Neuville
Qatar World Rally Team
Ford Fiesta RS WRC
13
Sebastien Ogier
Volkswagen Motorsport
Volkswagen Polo R WRC
14
Mikko Hirvonen
Citroën Total Abu Dhabi Word Rally Team
Citroën DS3 WRC
VIDEO highlights from the start and qualifying