Brazier and Brazier ready for World Series Sprintcars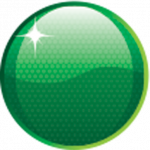 Former World Series Sprintcars Champion, Garry Brazier will make his first full assault on the Championship in many years when he and 16-year-old son Jordyn occupy two of the contracted driver positions for the Series which begins on Boxing Day in Adelaide.
It has been almost two decades since Brazier Sr. has completed a full WSS campaign. Garry will have his own father and Jordyn's grandfather Steve managing the team and acting as crew chief on both cars.
They will turn back the clock with the combination of the latest generation Schnee chassis and Gary Stanton Racing-built motors (the brains behind the MOPAR Sprintcar engines in the USA). This is the combination that Castrol EDGE-backed Garry used to win the World Series Sprintcars Championship some 20 years ago.
"We decided to swap back to Schnee Chassis this season and our motors are Garry Stanton engines," said Brazier. "Scott Inglis is helping build and keep our engine program up to what it needs to be at the top level.
"We've won a lot of races with both of them over the last 20 years – funnily enough, I won the WSS Championship 20 years ago in a Schnee / Stanton."
He expressed his excitement at Jordyn being given a chance at completing the full World Series campaign in just his second full season of Sprintcar competition.
"Going on the road this racing season with Jordyn will definitely be an exciting and proud moment for me and all of our family," said Garry. "To be there and to be able to watch him progress as a racecar driver and see him gain this experience while also getting to compete with and against him will be a thrill week in, week out."
Brazier Jr's expectations from the team are modest, with him being set the aim of qualifying for main events throughout the season and learning a raft of new tracks that he will be encountering.
"The team's expectations for me is to make as many A-mains and finish as many races as I can while also competing for the 'Rookie of the Year' title," the 16-year-old said.
Garry Brazier is a six times Australian Champion and seven times New South Wales Champion, he won World Series Sprintcars in the 1993/1994 season.