Bathurst anniversary book released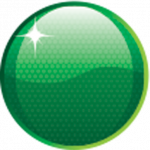 The history of Australia's motorsport mecca has been celebrated with the release of a book telling the full story of Bathurst.
Titled Bathurst: Celebrating 75 Years of Racing at Mount Panorama, the book has been written by Speedcafe.com's editor-in-chief Gordon Lomas and features images from leading Australian photographer Dirk Klynsmith.
Covering Bathurst's history from its settlement in 1815, the book unearths details on the around-the-houses racing of the early 1900s through to the success of the modern day V8 Supercar event around the Mount Panorama Circuit.
"This has been an epic journey which is much more than simply a book about car racing. There are a mountain of stories regarding human endeavour and spirit," Lomas said.
"Some of the stories from people like Les Wardman, an ex-mayor who was a young lad when Mount Panorama was being shaped by working gangs on picks and shovels and 100-weight trucks, are truly compelling."
Never-before-heard anecdotes from leading drivers and team personnel, in addition to first-hand accounts from former mayors and other Bathurst locals have been gathered from more than 80 original interviews.
"There are stories from local coppers about some of the myths and truths and behind-the-scenes stories of the bike riots," the author said.
"Then there were the incredible times when Peter Brock disappeared from the grid twice before the start of The Great Race literally minutes before the start before reappearing to take the wheel.
"Bathurst and 'The Mount' is a compelling story. And so is the history of the region which is firmly entrenched as part of the fabric of Australia's birth as a young country.
"Through the 1800's there were conflicts with the indigenous people, gold strikes, bushrangers and later in the century the birth of Ben Chifley who would become Prime Minister."
The book is being sold through all major book retailers and is also available directly from Penguin Publishing.