PREDICTOR: Frosty marches to win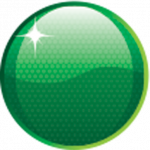 There were two additional winners from the Coates Hire Ipswich 360 with Mark Winterbottom collecting more points for the weekend than any V8 Supercar driver and 'djr4ever' with the most points in the Castrol EDGE V8 Predictor.
Winterbottom's weekend win is his second consecutive as the Pepsi Max Crew FPR Falcon looks to fight its way back into championship contention.
After four consecutive weeks on top of the Castrol EDGE V8 Predictor standings, a rusty round for Dark Knight Racing has seen them slip back to sixth with DaveTE50 taking over as current points leader.
Round 8 of the V8 Supercars Championship in Ipswich saw djr4ever amass 64 points with a prediction accuracy of 56%.
For that djr4ever wins an awesome merchandise pack including Castrol Racing and Speedcafe t-shirts, hoodies, retro caps, bar runners and plenty more goodies.
Its never too late to sign-up for the V8 Predictor with great round-by-round prizes on offer as well as the major prize. CLICK HERE to see how you fared in rounds two and three, or register and play for awesome event prizes.
Castrol EDGE's four experts for the inaugural Castrol EDGE V8 Predictor – Russell Ingall (V8 Supercars champion), Oliver Gavin (2012 American Le Mans Series GT Champion), James O'Connor (Wallabies rugby superstar) and the Speedcafe.com team remained the same in their expert league.
However a round winning 40 points from the Speedcafe.com Team slipped back has seen us fight right back into content for the coveted Expert crown.
Oliver Gavin maintains his lead in the Expert field over rugby star James O'Connor while Russell Ingall gained some ground as he sits in fourth.
Using the same software as the popular 'Grand Prix Predictor' that international website Autosport.com uses for its Formula 1 tipping competition, V8 Supercars can now put their knowledge to the test with the Castrol EDGE V8 Predictor in 2013.
The major prize for the ultimate winner is a trip for two to the 2014 Clipsal 500 – including a hot lap of the track.
Weekend points
| | | |
| --- | --- | --- |
| WEEKEND RESULT | Driver | Points |
| 1 | WINTERBOTTOM, Mark | 224 |
| 2 | MCLAUGHLIN, Scott | 222 |
| 3 | DAVISON, Will | 216 |
| 4 | WHINCUP, Jamie | 212 |
| 5 | COULTHARD, Fabian | 202 |
| 5 | BRIGHT, Jason | 202 |
| 6 | LOWNDES, Craig | 194 |
| 7 | MOSTERT, Chaz | 192 |
| 8 | COURTNEY, James | 184 |
| 9 | DAVISON, Alex | 146 |
| 10 | REYNOLDS, David | 140 |
| 11 | TANDER, Garth | 136 |
| 12 | VAN GISBERGEN, Shane | 130 |
| 13 | KELLY, Rick | 128 |
| 14 | SLADE, Tim | 126 |
| 15 | MOFFAT, James | 122 |
| 16 | D'ALBERTO, Tony | 106 |
| 17 | WEBB, Jonathon | 100 |
| 18 | WALL, David | 94 |
| 18 | FIORE, Dean | 94 |
| 19 | KELLY, Todd | 93 |
| 20 | PREMAT, Alexandre | 90 |
| 21 | ENGEL, Maro | 84 |
| 22 | CARUSO, Michael | 80 |
| 23 | INGALL, Russell | 72 |
| 24 | BLANCHARD, Tim | 70 |
| 25 | PYE, Scott | 53 |
| 26 | HOLDSWORTH, Lee | 34 |
Pole, Lap and Race Winners
| | |
| --- | --- |
| WEEKEND RESULT | Drivers |
| POLE POSITION | DAVISON, Will andWHINCUP, Jamie |
| FASTEST LAP | WINTERBOTTOM, Mark and MCLAUGHLIN, Scott |
| RACE WINNER | MCLAUGHLIN, Scott andWHINCUP, Jamie andMOSTERT, Chaz |
Global leaderboard
| | | | |
| --- | --- | --- | --- |
| RANK | | TEAM NAME | POINTS |
| 1 | * | | 308 |
| 2 | * | | |
| 3 | * | | |
| | * | | |
| | * | | |
| | * | | |
| | * | | 293 |
| 8 | * | | 292 |
| 9 | * | | 288 |
| 10 | * | | 287 |
| 11 | * | | |
| 12 | * | | 285 |
| 13 | * | | |
| | * | | 280 |
| 15 | * | | 280 |
| 16 | * | | 280 |
| | * | | 279 |
| | * | | 279 |
| 19 | * | | 278 |
| 20 | * | | 278 |
Expert leaderboard
| | | |
| --- | --- | --- |
| RANK | TEAM NAME | POINTS |
| 1 | | 254 |
| 2 | | 237 |
| 3 | | 232 |
| 4 | | 130 |