Skip Jackson returns to Sydney Speedway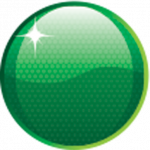 Former Australian and World Series Sprintcars Champion, Skip Jackson will make a long awaited return to Sydney Speedway this upcoming summer, performing an ambassadorial role for the racetrack.
Having spent many of his formative racing years at the 460 metre Granville circuit, Jackson moved to the US at a young age where he plied his trade mainly at the famed Knoxville Raceway.
He has kept a low profile in Australia over recent times and in 2011 suffered a health scare with prostate cancer, which he has since defeated.
Jackson will be the face of Sydney Speedway for the Speedweeks season over summer.
Former Channel Seven personality and master promoter from the Sydney Showground and Liverpool days, Mike Raymond has been installed as Chief Executive of the Speedway after several staffing changes in the off-season.
One of the major competitions Raymond is implementing at the Speedway will be an International Race of Champions Series.
"IROC will be run over three races and the field will contain speedway legends, drag racers, V8 Supercar headliners and a couple of media stars too," said Raymond.
The track is remaining tight lipped on the identity of the drivers that will be taking part in the Series and the race formats, with all to be revealed in the coming weeks.