Ford announces V8-powered Dakar campaign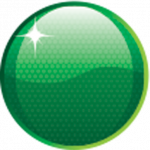 Ford will launch an assault on the 2014 Dakar Rally with a pair of Ford Coyote V8-powered Rangers.
The deal has been put together through the global car giant's South African division, where the entries will be built and prepared for the January event.
Argentinean Lucio Alvarez and South African Chris Viss are set to handle the driving duties in the 260kw machines, which will be entered under the Ford Racing Team banner.
"We are extremely proud to be sending these South African-built Rangers to the 2014 Dakar," said the president and CEO of Ford Motor Company of Southern Africa, Jeff Nemeth.
"Dakar is the ultimate test of man and machine and we are thrilled to have the opportunity to participate with a phenomenal team comprised of local and global expertise."
The Auto division of the Dakar Rally has struggled to attract manufacturers in recent years, with Volkswagen withdrawing their campaign following the 2011 event in order to focus on the World Rally Championship.
The 2013 Dakar was won by X-Raid Mini driver Stephane Petterhansel, who has already commited to returning to the team next year.