Gardner tips Stoner race comeback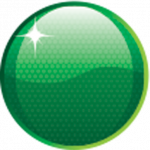 The former 500cc world champion Wayne Gardner expects Casey Stoner to make a full comeback to MotoGP.
Stoner will take part in four tests for the Honda Racing Corporation at the Motegi circuit in the next few months.
The 27-year-old Stoner who retired from MotoGP last year has tried his hand in a Triple Eight-run Holden in the V8 Supercar Development Series in 2013. Stoner's commitment to the DVS came under question following his public displeasure at the series last weekend.
There is heightened expectation that the two-times MotoGP champion Stoner will make a comeback to racing according to the 1987 500cc world champ Gardner.
"If the tests go well and if the lap times are there, and if he's developing the bike with Honda, I think they'll probably say 'why don't you go and do a race or two?'," Gardner said.
"In most cases for people who retire and then come back, it turns into a disaster – the difference is that Casey is obviously an exceptional talent (and) he's still relatively young.
"He's still got time, and I don't doubt his ability. I think he can come back… I don't think he's lost it overnight."
Gardner moved into into Australian Touring Car racing in the 1990's after he wrapped up his two-wheel career. Gardner believes the lure of V8 racing for Stoner is starting to subside.
"I think Casey was excited to jump into a V8 initially, but I think the novelty has worn off and the results haven't been there, so he's looking for that adrenaline rush again," he said.
"I didn't expect he'd want to get back on the bike again, (but)… I think he did the V8s as a replacement for a MotoGP bike. I can say, and I'm well experienced in that area, it will never replace the excitement."
"When I drove touring cars… it never replaced the thrill of riding a Grand Prix bike. It's very hard to find anything in the world to replace (that)."
See below for Casey Stoner video