Yamaha dominates Hervey Bay MX Nationals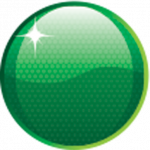 Every single class in the latest round of the Monster Energy MX Nationals have been taken out by Yamaha riders, with Scotsman Billy Mackenzie taking his first win for the manufacturer in the premier MX1 division and Luke Styke extending his Championship lead in MX2 at Hervey Bay.
Mackenzie took the GoPro Superpole and a pair of thirds in the motos saw him end the round with 65 points, just a single point ahead of the Suzuki mounted Moss twins – Jake and Matt.
Crucially from a Championship perspective, the Moss brothers were six points ahead of early Championship leader, KTM's Todd Waters and has seen Matt Moss take the Championship lead by two points with seven of the 10 rounds complete.
Carlton Dry Honda's South African newcomer, Gareth Swanepoel took victory in the opening moto with Matt Moss winning the second one.
Styke took his sixth round win of the season thus far aboard his Serco Yamaha beating home Kale Makeham and Kade Mosig. Jay Wilson won the Pirelli MXD category aboard his Yamaha – Kiwi Hamish Harwood continues to lead the Championship. In the Rookies class, Nathan Crawford took that out – completing a momentous day for the blue and white Japanese manufacturer.
MX1 championship standings (Top 10):
1. Matt Moss 436
2. Todd Waters 434
3. Billy Mackenzie 405
4. Cody Cooper 382
5. Lawson Bopping 365
6. Jake Moss 343
7. Kirk Gibbs 343
8. Adam Monea 323
9. Jay Marmont 286
10. Tye Simmonds 273
MX2 championship standings (Top 10):
1. Luke Styke 473
2. Kale Makeham 382
3. Brock Winston 354
4. Josh Cachia 305
5. Geran Stapleton 304
6. Ryan Marmont 297
7. Luke Clout 285
8. Takeshi Katsuya 280
9. Dylan Long 274
10. Rhys Carter 255
MXD championship standings (Top 10):
1. Hamish Harwood 307
2. Jack Simpson 279
3. Jay Wilson 257
4. Joel Dinsdale 256
5. Jesse Dobson 249
6. Corey James 226
7. Joel Wightman 221
8. Logan Blackburn 205
9. Jake Emmanuelli 180
10. Nick Scott 176