Who will be the 11th winner in 2013?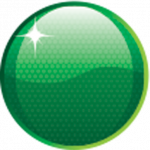 There have already been 10 different winners from the 24 V8 Supercars races run this season. It begs the question of who will be next.
It is the most number since the 2008 season which was the year Jamie Whincup charged to his first V8 Supercars title.
The Car Of The Future era has produced some jumbled results with new winners and teams which have ebbed and flowed in their consistency ever since the first race at Clipsal earlier in the year.
At Queensland Raceway Scott McLaughlin, the talented Kiwi who is in his maiden year with Garry Rogers, claimed his second win of the year after his memorable success in front of a home crowd at Pukekohe in April.
It was a weekend for the young guns to shine with Chaz Mostert qualifying on the front row for Race 24 after starting from fourth in Race 23.
Mostert came of age in Race 24 leading from flag to flag in a memorable performance that was flooded with emotion as he supplied Dick Johnson Racing with its first victory for three years.
The young Queensland tyro's maiden main game triumph was a poignant reminder of the quality and depth of talent through the 28-car grid.
It was a remarkable triumph in so many ways none-the-least that DJR were pressed to crack the top 20 not so many races ago.
Our list of choices has been modelled on recent form and potential.
In a season of jumbled results have your say on who will be the 11th winner of the championship.