Newman's Indy win important for 2014 prospects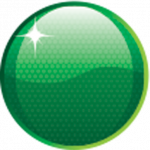 They say timing is everything and that applies to NASCAR driver Ryan Newman who just weeks ago was told he was out of a ride for 2014 with Stewart-Haas, today he did his job prospects a world of good with victory at the Crown Royal presents the Samuel Deeds 400 at Indianapolis Motor Speedway.
Victory at the Brickyard came after he scored pole position and took advantage of an uncharacteristic glitch on pit road for Jimmie Johnson. Newman took the advantage in a long cycle of late green-flag pit stops and held on to win.
It was a sweet homecoming for the Indiana native, as it was Newman's first victory at the famed speedway, 17th in his career and first time since April 2012 at Martinsville.
"Starting on the pole and winning the race — just an awesome day for us," said Newman.
"This is a dream come true for me. I can't wait to push my lips on those bricks. I don't realize it yet. It's a dream come true. It'll take a week or so for this to set in."
As for showing he still has what it takes in the top level of NASCAR and his push to stay with a top level team.
"Obviously, it helps," Newman said. "The emotions have been an absolute roller coaster — no doubt. I got fired a couple of weeks ago and come back here and win the pole and win the race, and it's all because of hard effort. These guys (his team) are behind me, and I'm behind them."
Johnson finished with Kasey Kahne coming home third.
Australia's Marcos Ambrose brought his Ford home in 16th.
The final laps of the race
Newman and his team kiss the bricks


RESULTS: Crown Royal presents the Samuel Deeds 400 at Indianapolis Motor Speedway
| | | | | | | | | |
| --- | --- | --- | --- | --- | --- | --- | --- | --- |
| POS  | Driver  | Car #  | MFG  | Start  | Laps  | Laps Led  | Final Status | Points/Bonus |
| 1 | Ryan Newman | 39 | Chevrolet | 1 | 160 | 45 | Running | 47/4 |
| 2 | Jimmie Johnson | 48 | Chevrolet | 2 | 160 | 73 | Running | 44/2 |
| 3 | Kasey Kahne | 5 | Chevrolet | 7 | 160 | 0 | Running | 41/0 |
| 4 | Tony Stewart | 14 | Chevrolet | 5 | 160 | 0 | Running | 40/0 |
| 5 | Matt Kenseth | 20 | Toyota | 13 | 160 | 0 | Running | 39/0 |
| 6 | Dale Earnhardt Jr | 88 | Chevrolet | 15 | 160 | 0 | Running | 38/0 |
| 7 | Jeff Gordon | 24 | Chevrolet | 9 | 160 | 11 | Running | 38/1 |
| 8 | Joey Logano | 22 | Ford | 11 | 160 | 11 | Running | 37/1 |
| 9 | Juan Pablo Montoya | 42 | Chevrolet | 8 | 160 | 1 | Running | 36/1 |
| 10 | Kyle Busch | 18 | Toyota | 19 | 160 | 0 | Running | 34/0 |
| 11 | Martin Truex Jr | 56 | Toyota | 38 | 160 | 0 | Running | 33/0 |
| 12 | Paul Menard | 27 | Chevrolet | 23 | 160 | 1 | Running | 33/1 |
| 13 | Carl Edwards | 99 | Ford | 3 | 160 | 1 | Running | 32/1 |
| 14 | Kurt Busch | 78 | Chevrolet | 6 | 160 | 0 | Running | 30/0 |
| 15 | Jamie McMurray | 1 | Chevrolet | 18 | 160 | 5 | Running | 30/1 |
| 16 | Marcos Ambrose | 9 | Ford | 10 | 160 | 0 | Running | 28/0 |
| 17 | Aric Almirola | 43 | Ford | 21 | 160 | 0 | Running | 27/0 |
| 18 | Denny Hamlin | 11 | Toyota | 4 | 160 | 4 | Running | 27/1 |
| 19 | Kevin Harvick | 29 | Chevrolet | 24 | 160 | 2 | Running | 26/1 |
| 20 | Clint Bowyer | 15 | Toyota | 17 | 160 | 1 | Running | 25/1 |
| 21 | Brad Keselowski | 2 | Ford | 12 | 160 | 5 | Running | 24/1 |
| 22 | AJ Allmendinger | 51 | Chevrolet | 14 | 160 | 0 | Running | 22/0 |
| 23 | Mark Martin | 55 | Toyota | 26 | 160 | 0 | Running | 21/0 |
| 24 | Greg Biffle | 16 | Ford | 27 | 159 | 0 | Running | 20/0 |
| 25 | Ricky Stenhouse Jr | 17 | Ford | 25 | 159 | 0 | Running | 19/0 |
| 26 | Austin Dillon | 33 | Chevrolet | 20 | 159 | 0 | Running | 0/0 |
| 27 | Casey Mears | 13 | Ford | 30 | 159 | 0 | Running | 17/0 |
| 28 | Trevor Bayne | 21 | Ford | 28 | 159 | 0 | Running | 0/0 |
| 29 | David Reutimann | 83 | Toyota | 31 | 158 | 0 | Running | 15/0 |
| 30 | Danica Patrick | 10 | Chevrolet | 33 | 158 | 0 | Running | 14/0 |
| 31 | Travis Kvapil | 93 | Toyota | 22 | 158 | 0 | Running | 13/0 |
| 32 | Michael McDowell | 98 | Ford | 35 | 157 | 0 | Running | 12/0 |
| 33 | Landon Cassill | 40 | Chevrolet | 29 | 157 | 0 | Running | 0/0 |
| 34 | David Ragan | 34 | Ford | 36 | 157 | 0 | Running | 10/0 |
| 35 | David Gilliland | 38 | Ford | 42 | 157 | 0 | Running | 9/0 |
| 36 | Bobby Labonte | 47 | Toyota | 34 | 157 | 0 | Running | 8/0 |
| 37 | Dave Blaney | 7 | Chevrolet | 41 | 156 | 0 | Running | 7/0 |
| 38 | Josh Wise | 35 | Ford | 32 | 156 | 0 | Running | 0/0 |
| 39 | J.J. Yeley | 36 | Chevrolet | 39 | 156 | 0 | Running | 5/0 |
| 40 | David Stremme | 30 | Toyota | 37 | 151 | 0 | Running | 4/0 |
| 41 | Joe Nemechek | 87 | Toyota | 40 | 146 | 0 | Running | 0/0 |
| 42 | Timmy Hill | 32 | Ford | 43 | 121 | 0 | Running | 2/0 |
| 43 | Jeff Burton | 31 | Chevrolet | 16 | 110 | 0 | Running | 1/0 |
STANDINGS 
| | | | | | | | | |
| --- | --- | --- | --- | --- | --- | --- | --- | --- |
| Rank | Driver | Points | Behind | Wins | Starts | Top 5  | Top 10  | DNF |
| 1 | Jimmie Johnson | 740 | 0 | 4 | 20 | 9 | 14 | 0 |
| 2 | Clint Bowyer | 665 | 75 | 0 | 20 | 7 | 11 | 1 |
| 3 | Carl Edwards | 655 | 85 | 1 | 20 | 6 | 10 | 0 |
| 4 | Kevin Harvick | 648 | 92 | 2 | 20 | 5 | 11 | 2 |
| 5 | Dale Earnhardt Jr | 616 | 124 | 0 | 20 | 4 | 11 | 2 |
| 6 | Matt Kenseth | 615 | 125 | 4 | 20 | 5 | 11 | 3 |
| 7 | Kyle Busch | 610 | 130 | 2 | 20 | 9 | 12 | 3 |
| 8 | Greg Biffle | 565 | 175 | 1 | 20 | 3 | 7 | 0 |
| 9 | Kasey Kahne | 564 | 176 | 1 | 20 | 6 | 8 | 3 |
| 10 | Jeff Gordon | 559 | 181 | 0 | 20 | 4 | 8 | 5 |
| 11 | Tony Stewart | 558 | 182 | 1 | 20 | 5 | 7 | 0 |
| 12 | Martin Truex Jr | 554 | 186 | 1 | 20 | 4 | 8 | 2 |
| 13 | Brad Keselowski | 553 | 187 | 0 | 20 | 6 | 9 | 1 |
| 14 | Kurt Busch | 546 | 194 | 0 | 20 | 4 | 8 | 2 |
| 15 | Jamie McMurray | 537 | 203 | 0 | 20 | 1 | 5 | 0 |
| 16 | Ryan Newman | 534 | 206 | 1 | 20 | 3 | 9 | 5 |
| 17 | Aric Almirola | 529 | 211 | 0 | 20 | 1 | 5 | 3 |
| 18 | Joey Logano | 524 | 216 | 0 | 20 | 5 | 9 | 2 |
| 19 | Paul Menard | 520 | 220 | 0 | 20 | 0 | 4 | 1 |
| 20 | Jeff Burton | 499 | 241 | 0 | 20 | 2 | 4 | 1 |
| 21 | Ricky Stenhouse Jr | 495 | 245 | 0 | 20 | 0 | 0 | 0 |
| 22 | Marcos Ambrose | 468 | 272 | 0 | 20 | 0 | 3 | 1 |
| 23 | Juan Pablo Montoya | 460 | 280 | 0 | 20 | 2 | 4 | 0 |
| 24 | Casey Mears | 420 | 320 | 0 | 20 | 0 | 1 | 2 |
| 25 | Denny Hamlin | 388 | 352 | 0 | 16 | 3 | 4 | 4 |
| 26 | Danica Patrick | 364 | 376 | 0 | 20 | 0 | 1 | 3 |
| 27 | David Gilliland | 363 | 377 | 0 | 20 | 1 | 1 | 3 |
| 28 | David Ragan | 352 | 388 | 1 | 20 | 1 | 1 | 3 |
| 29 | Mark Martin | 335 | 405 | 0 | 14 | 1 | 4 | 1 |
| 30 | Bobby Labonte | 303 | 437 | 0 | 19 | 0 | 0 | 4 |
| 31 | David Reutimann | 294 | 446 | 0 | 20 | 0 | 0 | 4 |
| 32 | Dave Blaney | 290 | 450 | 0 | 19 | 0 | 0 | 4 |
| 33 | J.J. Yeley | 277 | 463 | 0 | 20 | 0 | 1 | 6 |
| 34 | David Stremme | 271 | 469 | 0 | 19 | 0 | 0 | 3 |
| 35 | Travis Kvapil | 253 | 487 | 0 | 20 | 0 | 0 | 7 |
| 36 | AJ Allmendinger | 233 | 507 | 0 | 10 | 0 | 0 | 1 |
| 37 | Michael McDowell | 105 | 635 | 0 | 18 | 0 | 1 | 15 |
| 38 | Michael Waltrip | 102 | 638 | 0 | 3 | 2 | 2 | 0 |
| 39 | Scott Speed | 91 | 649 | 0 | 9 | 0 | 1 | 6 |
| 40 | Timmy Hill | 82 | 658 | 0 | 9 | 0 | 0 | 1 |
| 41 | Terry Labonte | 77 | 663 | 0 | 4 | 0 | 0 | 1 |
| 42 | Ken Schrader | 68 | 672 | 0 | 6 | 0 | 0 | 1 |
| 43 | Boris Said | 26 | 714 | 0 | 1 | 0 | 0 | 0 |
| 44 | Ron Fellows | 22 | 718 | 0 | 1 | 0 | 0 | 0 |
| 45 | Justin Marks | 14 | 726 | 0 | 1 | 0 | 0 | 0 |
| 46 | Scott Riggs | 10 | 730 | 0 | 6 | 0 | 0 | 6 |
| 47 | Victor Gonzalez Jr | 7 | 733 | 0 | 1 | 0 | 0 | 0 |
| 48 | Tomy Drissi | 6 | 734 | 0 | 1 | 0 | 0 | 0 |
| 49 | Brian Keselowski | 4 | 736 | 0 | 1 | 0 | 0 | 1 |
| 50 | Alex Kennedy | 4 | 736 | 0 | 1 | 0 | 0 | 1 |
| 51 | Jacques Villeneuve | 3 | 737 | 0 | 1 | 0 | 0 | 1 |
| 52 | Jason Leffler | 1 | 739 | 0 | 1 | 0 | 0 | 1 |
| 53 | Brian Vickers | 0 | 740 | 1 | 8 | 1 | 3 | 2 |
| 54 | Regan Smith | 0 | 740 | 0 | 6 | 0 | 2 | 0 |
| 55 | Austin Dillon | 0 | 740 | 0 | 7 | 0 | 0 | 0 |
| 56 | Trevor Bayne | 0 | 740 | 0 | 8 | 0 | 0 | 1 |
| 57 | Josh Wise | 0 | 740 | 0 | 20 | 0 | 0 | 5 |
| 58 | Landon Cassill | 0 | 740 | 0 | 17 | 0 | 0 | 5 |
| 59 | Joe Nemechek | 0 | 740 | 0 | 18 | 0 | 0 | 6 |
| 60 | Sam Hornish Jr | 0 | 740 | 0 | 1 | 0 | 0 | 1 |
| 61 | Paulie Harraka | 0 | 740 | 0 | 1 | 0 | 0 | 0 |
| 62 | Elliott Sadler | 0 | 740 | 0 | 1 | 0 | 0 | 1 |
| 63 | Mike Bliss | 0 | 740 | 0 | 11 | 0 | 0 | 11 |
| 64 | Morgan Shepherd | 0 | 740 | 0 | 1 | 0 | 0 | 1 |