Important points for Molly Taylor in Romania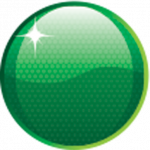 Molly Taylor remains on track to become the first European Ladies Champion after gathering maximum points in Sibiu Rally Romania.
The Sydneysider had a challenging weekend in the event which is well known as a car breaker. Based around Sibiu, 215km north-west of the Romanian capital of Bucharest, the rough and dusty roads and high temperatures made the weekend very tough out on the forest stages.
So demanding were the conditions that at the end of the first leg, co-driver Seb Marshall reported that the forest looked more like a car park – "with damaged cars littered everywhere".
Early on Day One, Taylor was wondering if she might be joining the retirement list after the steering rack failed on their United Business/BP Racing Citroën DS3 R3T.
That meant Taylor drove for 20kms without power steering on a difficult, narrow and rough stage. The Aussie lost five minutes on the stage but was happy to make it back to service to have the rack repaired.
"I had serious arm pump driving through that stage; it was probably the toughest thing I have ever done, and in very hot and dusty conditions, too," said Taylor.
"On some stages vision was really difficult too – it was like driving in fog and we had to take extra care to drive around the rocks. They were being pulled out onto the road by the cars ahead of us."
There was another drama near the end of the event when a puncture forced Taylor and Marshall to stop to change the tyre.
Focussed on making it to the finish, the goal of being to drive as cleanly and consistently as possible to gain maximum points for Taylor's tilt at the inaugural Ladies' title. After this past weekend she is second in the tally, just one point away from leading the chase with four more events still to run.
With several years of experience at international level rallying, Marshall has experienced some tough events and totally agreed with his driver's assessment of the gruelling test they came through.
"It was one of the hardest rallies I've ever done, rivalling Cyprus 2010 for physical and mental challenge," said Marshall.
"The stages were so rough. The car took a beating but the guys at BP Racing did a super job as always and Molly remained cool under massive pressure to get to the finish."