Hamilton nails maiden win for Silver Arrows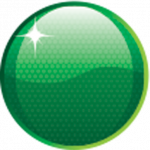 Mercedes provided Lewis Hamilton with a master strategy to elevate him to his first win in the Silver Arrows in the Hungarian Grand Prix.
Hamilton dominated the 70-lap race with a three-stop plan as he demonstrated unflappable determination at the Hungaroring circuit.
Kimi Raikkonen defied the odds to claim second on ragged rubber and hold out Sebastian Vettel.
In one of the better highlights of the race Mark Webber put in a super drive helped by a key medium tyre strategy to claim fourth after starting 10th.
Ferrari were never in the race with Fernando Alonso grafting away to finish fifth.
With Raikkonen's grip running out in the Lotus over the closing laps, Vettel tried several times, locking up here and there and running wide as he sniffed a chance of second place.
But Raikkonen kept his nerve in an inspired performance eventually grinding to a halt at the exit of the pit lane, his Lotus unwilling to complete the cool down lap.
Vettel had been earlier held up for a dozen laps behind McLaren's Jenson Button, destroying his strategy and any chance of trying to put pressure on a rapidly consistent Hamilton.
In a scrappy first lap Nico Rosberg dumped a heap of positions after contact with Felipe Massa.
Vettel and Romain Grosjean (sixth) played a tense game of high-speed chess, miraculously managing to avoid contact in the run down to Turn 1 at the start.
Grosjean then piled pressure on Vettel several times just short of 20 laps into the race with the German sporting front wing damage.
Then the Frenchman made contact with Button on lap 24 in what appeared to be a careless overtaking move which crippled any chance he had of challenging for a podium.
By mid-race Webber had worked his way up to second behind Hamilton as the medium tyre strategy started to pay dividends.
After establishing a cosy lead, Hamilton came in for his fourth stop rejoining as Webber was screaming through.
The pair then diced before Hamilton forced the Aussie to run off the track when fighting for second spot, a poignant moment as the Briton demonstrated his resolve.
Vettel made final stop on lap 55 for service to fit medium rubber handing the lead back to Hamilton.
Rosberg's indifferent race expired with five laps remaining when his engine let go.
See below for full result
| | | | | |
| --- | --- | --- | --- | --- |
| Pos | Driver | Car/Engine | Laps | Time/Delay |
| 1 | Lewis Hamilton | Mercedes | 70 | 1h 42:29.445 |
| 2 | Kimi Räikkönen | Lotus/Renault | 70 | 23:17:30. |
| 3 | Sebastian Vettel | Red Bull/Renault | 70 | 23:17:30. |
| 4 | Mark Webber | Red Bull/Renault | 70 | 23:17:30. |
| 5 | Fernando Alonso | Ferrari | 70 | 23:17:30. |
| 6 | Romain Grosjean | Lotus/Renault | 70 | 23:17:30. |
| 7 | Jenson Button | McLaren/Mercedes | 70 | 23:17:30. |
| 8 | Felipe Massa | Ferrari | 70 | 23:17:30. |
| 9 | Sergio Pérez | McLaren/Mercedes | 69 | 1 Lap |
| 10 | Pastor Maldonado | Williams/Renault | 69 | 1 Lap |
| 11 | Nico Hülkenberg | Sauber/Ferrari | 69 | 1 Lap |
| 12 | Jean-Eric Vergne | Toro Rosso/Ferrari | 69 | 1 Lap |
| 13 | Daniel Ricciardo | Toro Rosso/Ferrari | 69 | 1 Lap |
| 14 | Giedo van der Garde | Caterham/Renault | 68 | 2 Laps |
| 15 | Charles Pic | Caterham/Renault | 68 | 2 Laps |
| 16 | Jules Bianchi | Marussia/Cosworth | 67 | 3 Laps |
| 17 | Max Chilton | Marussia/Cosworth | 67 | 3 Laps |
| 18 | Paul Di Resta | Force India/Mercedes | 66 | 4 Laps |
| 19 | Nico Rosberg | Mercedes | 64 | Engine |
| – | Valtteri Bottas | Williams/Renault | 42 | Retirement |
| – | Esteban Gutiérrez | Sauber/Ferrari | 28 | Retirement |
| – | Adrian Sutil | Force India/Mercedes | 19 | Retirement |
Drivers standings
| | | |
| --- | --- | --- |
| Pos | Driver | Points |
| 1 | Sebastian Vettel | 172 |
| 2 | Kimi Räikkönen | 134 |
| 3 | Fernando Alonso | 133 |
| 4 | Lewis Hamilton | 124 |
| 5 | Mark Webber | 105 |
| 6 | Nico Rosberg | 84 |
| 7 | Felipe Massa | 61 |
| 8 | Romain Grosjean | 49 |
| 9 | Jenson Button | 39 |
| 10 | Paul Di Resta | 36 |
| 11 | Adrian Sutil | 23 |
| 12 | Sergio Pérez | 18 |
| 13 | Jean-Eric Vergne | 13 |
| 14 | Daniel Ricciardo | 11 |
| 15 | Nico Hülkenberg | 7 |
| 16 | Pastor Maldonado | 1 |
| 17 | Valtteri Bottas | 0 |
| 18 | Esteban Gutiérrez | 0 |
| 19 | Jules Bianchi | 0 |
| 20 | Charles Pic | 0 |
| 21 | Giedo van der Garde | 0 |
| 22 | Max Chilton | 0 |