Dunlop Series teams hot over brake issue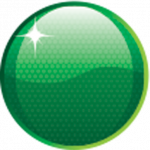 Dunlop Series teams are awaiting an explanation from V8 Supercars over the banning of water-cooled braking systems on the eve of the Ipswich event.
The brake sprays were seen in the V8 Supercars Championship until this year's move to a bigger and more efficient brake package under the Car of the Future regulations.
Water brakes are understood to have been run on more than two thirds of the 2013 Dunlop Series entries prior to Queensland Raceway.
In addition to the merits of allowing the system, teams were left irate over the timing and the process of the decision, which was made by the V8 Supercars Commission.
Dunlop Series team owners, other than Commission member Brad Jones, were unaware of the rule change until the week of the event.
Several said that the operation of the water systems is the difference between needing to use one set of front brakes or two over the course of a weekend on some circuits.
"There's no reason for it, it's just a ridiculous decision," Paul Morris Motorsport owner and driver Paul Morris told Speedcafe.com.
"The brakes are marginal on the old cars (current Dunlop Series vehicles) which is why they've up-specced them for the COTF.
"If you can't control the brake temperatures you are just frying pads and rotors. Water is a lot cheaper than brake pads and rotors.
"It's costing us money and the stupid thing about it is there is no consultation with the players in the game."
Matthew White, who along with Wayne Russell, is a nominated representative of the Dunlop Series teams, said the timing was far from ideal.
"We were fairly blindsided by the decision coming so late before Queensland Raceway," he said.
"A move like that really should be made before the start of the season.
"To do it a week before a round, there were people testing water brakes a weekend prior. It just wasn't fair on competitors."
V8 Supercars' general manager of motorsport Damien White told Speedcafe.com that an explanation will be sent to teams this week.
Clarification of the class' damper regulations is also expected after a development opportunity emerged following the separation of the second-tier category's technical regulations from that of the main series over the off-season.
While the V8 Supercars Championship allows only Sachs and Ohlins shocks, the lack of a specified damper table in the 2013 Dunlop Series rules has allowed for the introduction of new products, such as the Supashock units being used in Matt Stone Racing's Fords.