Newman scores Brickyard pole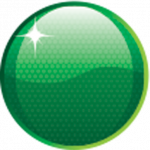 Ryan Newman might not have a drive for 2014 but a pole position for this weekend's Samuel Deeds 400 at Indianapolis will do his prospects no harm.
Newman was the final qualifier around the 'Brickyard' knocking series points leader Jimmie Johnson off the top spot.
The Stewart-Haas driver turned a track-record lap of 187.531 mph to claim his first Coors Light Pole Award of the season and the 50th of his career.
Newman was the fastest of nine drivers to break the previous Indy track record, with Australia's Marcos Ambrose the next best in 10th.
"We improved a lot and I am pretty happy with that lap," said Ambrose.
"We were much better in qualifying trim than what we were in practice yesterday. I feel good about that."
Mike Bliss and Scott Speed failed to qualify for the 43-car field.
QUALIFYING: Crown Royal presents the Samuel Deeds 400 at the Brickyard powered  
| | | | | | | |
| --- | --- | --- | --- | --- | --- | --- |
| POS  | Driver | Car # | Make | Sponsor | MPH | Time |
| 1 | Ryan Newman | 39 | Chevrolet | Quicken Loans / The Smurfs | 187.531 | 47.992 |
| 2 | Jimmie Johnson | 48 | Chevrolet | Lowe's / Kobalt Tools | 187.438 | -0.024 |
| 3 | Carl Edwards | 99 | Ford | Fastenal | 187.157 | -0.096 |
| 4 | Denny Hamlin | 11 | Toyota | FedEx Express | 187.122 | -0.105 |
| 5 | Tony Stewart | 14 | Chevrolet | Mobil 1 / Bass Pro Shops | 186.827 | -0.181 |
| 6 | Kurt Busch | 78 | Chevrolet | Furniture Row-Beautyrest | 186.722 | -0.208 |
| 7 | Kasey Kahne | 5 | Chevrolet | Great Clips | 186.633 | -0.231 |
| 8 | Juan Pablo Montoya | 42 | Chevrolet | Target | 186.536 | -0.256 |
| 9 | Jeff Gordon | 24 | Chevrolet | Pepsi MAX | 186.474 | -0.272 |
| 10 | Marcos Ambrose | 9 | Ford | DeWalt | 186.281 | -0.322 |
| 11 | Joey Logano | 22 | Ford | Shell-Pennzoil | 185.954 | -0.407 |
| 12 | Brad Keselowski | 2 | Ford | Miller Lite | 185.920 | -0.416 |
| 13 | Matt Kenseth | 20 | Toyota | Dollar General | 185.789 | -0.450 |
| 14 | AJ Allmendinger | 51 | Chevrolet | Phoenix Construction Services Inc. | 185.655 | -0.485 |
| 15 | Dale Earnhardt Jr | 88 | Chevrolet | National Guard | 185.621 | -0.494 |
| 16 | Jeff Burton | 31 | Chevrolet | Caterpillar | 185.448 | -0.539 |
| 17 | Clint Bowyer | 15 | Toyota | RK Motors Charlotte | 185.437 | -0.542 |
| 18 | Jamie McMurray | 1 | Chevrolet | CESSNA | 185.181 | -0.609 |
| 19 | Kyle Busch | 18 | Toyota | M&M's Red-White-Blue M-Prove America | 185.101 | -0.630 |
| 20 | Austin Dillon | 33 | Chevrolet | Mycogen Seeds | 184.961 | -0.667 |
| 21 | Aric Almirola | 43 | Ford | Eckrich | 184.794 | -0.711 |
| 22 | Travis Kvapil | 93 | Toyota | Burger King / Dr. Pepper | 184.676 | -0.742 |
| 23 | Paul Menard | 27 | Chevrolet | Menards / Duracell | 184.646 | -0.750 |
| 24 | Kevin Harvick | 29 | Chevrolet | Jimmy John's | 184.593 | -0.764 |
| 25 | Ricky Stenhouse Jr | 17 | Ford | Ford EcoBoost | 184.536 | -0.779 |
| 26 | Mark Martin | 55 | Toyota | Aaron's Dream Machine | 184.305 | -0.840 |
| 27 | Greg Biffle | 16 | Ford | 3M Safety | 184.045 | -0.909 |
| 28 | Trevor Bayne | 21 | Ford | Motorcraft / Quick Lane Tire & Auto Center | 183.906 | -0.946 |
| 29 | Landon Cassill | 40 | Toyota | LittleJoe'sAuto.com | 183.816 | -0.970 |
| 30 | Casey Mears | 13 | Ford | GEICO | 183.752 | -0.987 |
| 31 | David Reutimann | 83 | Toyota | Burger King / Dr. Pepper | 183.329 | -1.100 |
| 32 | Josh Wise | 35 | Ford | MDS Transport | 183.046 | -1.176 |
| 33 | Danica Patrick | 10 | Chevrolet | GoDaddy.com | 182.938 | -1.205 |
| 34 | Bobby Labonte | 47 | Toyota | Scott Products | 182.826 | -1.235 |
| 35 | Michael McDowell | 98 | Ford | K-Love/Curb Records | 182.819 | -1.237 |
| 36 | David Ragan | 34 | Ford | CSX – Play It Safe | 182.448 | -1.337 |
| 37 | David Stremme | 30 | Toyota | Swan Energy | 181.675 | -1.547 |
| 38 | Martin Truex Jr | 56 | Toyota | NAPA Auto Parts | 181.536 | -1.585 |
| 39 | J.J. Yeley | 36 | Chevrolet | TBA | 181.240 | -1.666 |
| 40 | Joe Nemechek | 87 | Toyota | TBA | 180.825 | -1.780 |
| 41 | Dave Blaney | 7 | Chevrolet | TBA | 179.878 | -2.042 |
| 42 | David Gilliland | 38 | Ford | Long John Silver's | 179.548 | -2.134 |
| 43 | Timmy Hill | 32 | Ford | OXY Water | 178.770 | -2.352 |