Clock ticking on Skaife's Commission position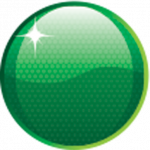 The V8 Supercars Commission is set to receive a shake-up later this year with Mark Skaife's chairmanship expected to end after a single term.
The two-tier Board and Commission structure was created in July of 2011 in the wake of Archer Capitcal's majority purchase of the business.
Designed to provide advice to the Board on racing rules, regulations and event formats, the current Commission sees Skaife joined by three team representatives (Brad Jones, Tim Edwards and Todd Kelly), two V8 Supercars representatives (CEO James Warburton and COO Shane Howard) and independent Chris Lambden.
Much speculation has surrounded the expiry of Skaife's current two-year term as he did not officially take up the role until after competing in the 2011 Bathurst 1000.
The former driver chaired the most recent meeting of the Commission on Thursday at Queensland Raceway, after which he declined to divulge any details of his future to Speedcafe.com, stating only that it is "business as usual".
Although possible changes to the Commission's make-up and method of operation are said to be largely on hold while Warburton settles into his role as CEO, it is understood that Skaife is already resigned to the knowledge that he will not be elected for a second term past October.
Despite it luring new manufacturer involvement in the form of Nissan, Mercedes/AMG and Volvo, there has been widespread discontent among teams with key elements of the Skaife-led Car of the Future project, including the way that the technical equality between the four current manufacturers has been managed.
A physical confrontation between Skaife and one of the paddock's public relations personnel at a nightspot in Austin, Texas, in May is also thought to have contributed to the situation.
Like Skaife, Warburton was giving little away when asked by Speedcafe.com about changes to the Commission.
"Everything is in train in terms of elections and nominations that are due," he said. "It is up to the Commission to roll through."
Potential candidates to take up the chairman role, which is voted on by the Commission members, is currently unclear.
Speaking in Austin, Skaife had stated that he was unsure whether he wanted to continue for a second term.
"It's challenging and unbelievably tiring. There are some difficulties attached to it for sure," he said of being Commission chairman.
"Clearly it's a big part of where they (V8 Supercars) want the sport to be and how that runs in terms of the strategy and policy that comes with that."
Regardless of the future of his chairmanship, Skaife is expected to continue to remain heavily involved in the sport.
His other commitments currently include commentary duties on the V8TV-produced Seven Network telecasts.
Skaife's stellar driving career netted five ATCC/V8 Supercars Championship titles and six Bathurst 1000 victories.