Bowe, Richards share TCM victories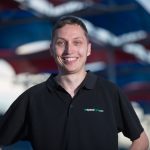 Veteran racer John Bowe asserted more control on the 2013 Touring Car Masters title race after he and Jim Richards shared the victories at Queensland Raceway today.
Richards made a slight dent into Bowe's Touring Car Masters championship lead after taking victory in the first of two battles at the 3.12km circuit.
After struggling on Saturday to keep pace with the leading contenders, Richards was much happier behind the wheel of his Ford Falcon.
He stormed into the lead and was largely untroubled throughout the race.
Tony Karanfilovski applied pressure on Richards in the dying laps but he threw away second place by spinning out of the final lap.
Bowe subsequently inherited second spot at the flag finishing ahead of Andrew Miedecke.
It was Bowe (Ford Mustang) who shined in race two as he secured his second win of the weekend.
The Victorian had been pushed hard by Richards until the final lap when his Falcon bizarrely slowed causing him to limp across the line in eighth position.
The slowing Richards handed Les Walmsley second spot ahead of Saturday's polesitter Keith Kassulke.
The Touring Car Masters continues at Sydney Motorsport Park for the Muscle Car Masters on August 30 – September 1.
Second generation racer Macauley Jones has a commanding lead at the top of the Australian Formula Ford Championship following his second victory of the meeting at Ipswich.
Jones once again showed why he is the form driver by producing an impressive drive to hold off Liam Sager and Anton De Pasquale at the flag.
However, in today's earlier race Queensland's Sager adapted best to the tricky damp conditions to end Jones's run of four consecutive victories.
A rain shower sprinkled the Ipswich circuit just half an hour before the race forcing the field to switch from slicks to wets.
It was Sager who coped well with the slippery conditions as he held off a hard charging Thomas Randle and Jones at the flag.
The Australian Formula Ford Championship continues at Winton on August 23-25.
Trent Young continued his domination of the Aussie Racing Car Series this weekend as he secured a clean sweep with his fourth win from as many races.
In race one Young, who started from 10th on the grid, managed to surge to the front in just three laps as early leaders Mark Duckworth and Jordan Deckert fell down the order.
Ben Grice, son of former touring car gun Allan Grice, had been running strongly in third but a problem halted his progress.
While Young galloped into a healthy lead, Saturday podium finishers Darren Chamberlin and Nathan Townsend slotted into second and third where they finished at the chequered flag.
Young endured a much tougher battle in the second race as he dropped to fourth briefly following a shove on lap two. Despite tricky damp conditions he was not to be denied a clean sweep.
Townsend looked to be Young's main contender for the victory but a mistake at turn three cost him a podium. He eventually recovered to finish in seventh position.
Brendon Pingel fought his way a frenetic pack to claim second spot ahead of Gus Robbins and Chamberlin.
The Aussie Racing Cars Series heads to Winton on August 23-25.