Hamilton storms to pole at the Hungaroring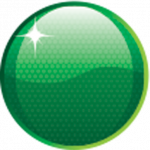 Lewis Hamilton foiled a perfect lead-up to the Hungarian Grand Prix for Sebastian Vettel by claiming a stunning pole position.
After showing commanding pace all weekend Vettel seemingly had the prime starting position locked up.
But Hamilton unleashed a withering run, crossing the start/finish line just before the end of the shootout to steal Vettel's top spot and realise his 30th career pole and fourth of the season.
Hamilton coaxed his Mercedes to a 1:19.388s lap, nabbing the Red Bull leader's best of 1:19.426s as track temperatures soared into the 50 deg celsius range.
Lotus driver Romain Grosjean finally had something to cheer about, qualifying third and outgunning his illustrious team-mate Kimi Raikkonen (sixth) on the starting grid for only the second time this year.
There was no joy again for Mark Webber who almost mirrored Vettel's moves in practice but was left forlorn after again being struck with a gremlin with his KERS.
The problem developed in Q1 before he scrambled into Q2 and then somehow managed to join the final 10 for the shootout.
However Webber did not leave the garage only alighting from his car in the closing minutes, clearly disgruntled at being the victim of another technical issue.
Ferrari ace Fernando Alonso qualified fifth with team-mate Felipe Massa to start seventh ahead of Dan Ricciardo, Sergio Perez and Webber.
See below for full qualifying results
| | | | | |
| --- | --- | --- | --- | --- |
|  1 | Lewis Hamilton | Mercedes | 1m19.388s | |
|  2 | Sebastian Vettel | Red Bull-Renault | 1m19.426 | +0.038 |
|  3 | Romain Grosjean | Lotus-Renault | 1m19.595 | +0.207 |
|  4 | Nico Rosberg | Mercedes | 1m19.720 | +0.332 |
|  5 | Fernando Alonso | Ferrari | 1m19.791 | +0.403 |
|  6 | Kimi Raikkonen | Lotus-Renault | 1m19.851 | +0.463 |
|  7 | Felipe Massa | Ferrari | 1m19.929 | +0.541 |
|  8 | Daniel Ricciardo | Toro Rosso-Ferrari | 1m20.641 | +1.253 |
|  9 | Sergio Perez | McLaren-Mercedes | 1m22.398 | +3.010 |
| 10 | Mark Webber | Red Bull-Renault | no time set | |
| 11 | Adrian Sutil | Force India-Mercedes | 1m20.569 | +0.791 |
| 12 | Nico Hulkenberg | Sauber-Ferrari | 1m20.580 | +0.802 |
| 13 | Jenson Button | McLaren-Mercedes | 1m20.777 | +0.999 |
| 14 | Jean-Eric Vergne | Toro Rosso-Ferrari | 1m21.029 | +1.251 |
| 15 | Pastor Maldonado | Williams-Renault | 1m21.133 | +1.355 |
| 16 | Valtteri Bottas | Williams-Renault | 1m21.219 | +1.441 |
| 17 | Esteban Gutierrez | Sauber-Ferrari | 1m21.724 | +1.374 |
| 18 | Paul di Resta | Force India-Mercedes | 1m22.043 | +1.693 |
| 19 | Charles Pic | Caterham-Renault | 1m23.007 | +2.657 |
| 20 | Giedo van der Garde | Caterham-Renault | 1m23.333 | +2.983 |
| 21 | Jules Bianchi | Marussia-Cosworth | 1m23.787 | +3.437 |
| 22 | Max Chilton | Marussia-Cosworth | 1m23.997 | +3.647 |