Peter Murphy released to rehab centre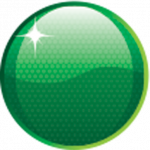 Australian Sprintcar driver, Peter Murphy has been released from a California hospital after his horrific Sprintcar accident last weekend.
The Sydney raised, American domiciled driver was airlifted to hospital after a huge accident at Antioch Speedway where a fellow driver's car entered Murphy's cage, collecting him on the head.
The diagnosis of Murphy's condition originally was not good, however it became evident that he suffered a serious concussion, with later diagnosis showing compressed vertebrae and muscle damage in his neck and back from the violent twist of the incident.
It has been confirmed he has been moved to a rehabilitation centre where he will continue to convalesce to recover from the mulitple injuries sustained.
Murphy is one of the most popular Australian drivers in America, making the move after making his name at Parramatta City Raceway (now Sydney Speedway). He married an American – Stephanie and has two children, based in California.