Stoner hopeful of home advantage at Ipswich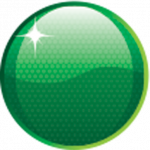 Amid the hype surrounding Casey Stoner's upcoming return to a MotoGP bike, the V8 Supercars rookie is poised for his biggest weekend to date in the Dunlop Series.
The second-tier V8 Supercars class moves to Queensland Raceway this weekend; the home ground of Stoner's Triple Eight team.
Although a noted fan of street circuits, it is expected that Stoner's previous experience with the Triple Eight Holden at Queensland Raceway could pave the way for a breakout result.
"I'm hoping it will help us out a little bit mainly just to get onto the pace a little bit faster," he said of racing on his team's home track.
"I haven't taken too long to learn most of the tracks honest, there's been no excuses there.
"But it's mainly just getting the car set up for some of them that we've wasted a bit of time, been on the back foot and only arrived towards the end of the weekend."
The main aim for Stoner will be to complete a clean Race 1 in order to take advantage of the reverse top 10 grid for Race 2.
"We just need to make it through that first one, inside the top 10 would be ideal, and then the next two races we can dig in a little bit," he said.
"Most races that I've done so far this year I've come from last through the pack, so it's making a lot of hard work and we're not really learning enough.
"We're spending too much time not running fast laps on the track (but) running behind people that we're trying to get passed.
We sort of need to be running with people that are quicker than us so we can really start to learn from them and hopefully get our pace a little better."
Stoner sits 23rd in the Dunlop Series standings after three of seven rounds.
VIDEO: Stoner prepares for Queensland Raceway