Austin Dillon wins historic NASCAR event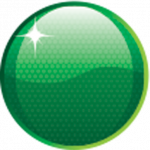 Austin Dillon has become the first winner of a NASCAR national series race on dirt since 1970, with victory in the Camping World Truck Series event at Eldora Speedway in Ohio.
In what was also the debut of the Truck Series on dirt, Dillon proved the man after being the first to test a NASCAR Truck at Eldora, he was fastest in practice before holding off Kyle Larson and Ryan Newman on a green-white-chequered restart to win the inaugural Mudsummer Classic.
The former Truck Series champion and grandson of six-time championship owner Richard Childress, Dillon used his extensive dirt track experience to stay ahead of Larson.
"It's amazing, man," said Dillon.
"I love this dirt racing. It's so much fun. … This is real racing right here."
Larson had been comfortably out front when lapped traffic played its part and Dillon took advantage by taking the lead.
"We had the best truck for sure," Larson said.
"I just got overly excited in lapped traffic and got into the back of somebody and Austin got by."
The race proved a popular event with a big crowd and plenty of fender-banging and side-by-side action.
VIDEO: Dillon's move on Larson