Lucas Ordonez: From Playstation to V8 Supercars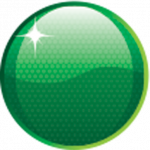 The rise of 28-year-old Spaniard Lucas Ordonez from video gamer to international racing star is one of the most extraordinary stories in modern motorsport.
Ordonez is the poster-boy of the Nissan/Playstation GT Academy program, designed to give fans of the video game franchise Gran Turismo the chance at a professional racing career.
Nissan confirmed this morning that Ordonez and German Michael Krumm will join Nissan Motorsport in Australia for a test of the team's Nissan Altima V8 Supercars at Winton on August 12.
Undertaking an MBA degree in 2008 when he entered the Academy's inaugural season, Ordonez not only won the prize – a start in the Dubai 24 Hour alongside Johnny Herbet; he impressed enough to be given a full-time steer in Europe's GT4 Cup for the following season.
He has since raced in the likes of the World Endurance Championship, FIA GT, Blancpain Endurance Series and Japan's SuperGT.
Ordonez says he's already spoken to fellow international drivers about their V8 Supercar experiences and has his eyes firmly set on a Bathurst 1000 co-drive.
"Most of my racing has been in Europe, so to have the chance to drive a V8 Supercar is amazing. It's another step in my career," he said.
"I have followed the V8s from Europe… I really can't wait for it (the test). I know it's a tough car to drive with no electronic systems, no traction control, but it's a proper racing car with a lot of power.
"I have spoken to some international guys who have driven the cars before, and they've told me that the cars are tricky to drive and tricky to make fast.
"They say you can drive them over the kerbs quite aggressively, and the way you enter the corner has to change to make less wheel spin, because the car has a lot of power.
"This is a great chance of me to learn, have fun, and hopefully one day compete in the Bathurst 1000."
Krumm meanwhile has been a mainstay of Nissan's global racing portfolio for 13 years. The now 43-year-old's resume includes championship wins in Japanese Formula 3 (1993), SuperGT (2003) and FIA GT Championship (2011).
Living predominately in Japan since marrying Japanese tennis player Kimiko Date-Krumm in 2001, Krumm says he's looking forward to his first experience of Australian motor racing.
"I'm very much looking forward to it. I've always watched it on TV, and I like the cars. They have a lot of power and not very big tyres," he said.
"From what I know from driver colleagues that have driven the car, it will be a big challenge. It's good for the driver, apparently, because you have to have a lot of different techniques. The driver plays a bigger role in the speed of the car.
"This is just a test, and this is a Nissan engine. I've driven many Nissan engines before, so this is a chance for me to see how it compares to the other engines worldwide.
"I haven't driven a race car in Australia, so I'm really looking forward to that.
"Bathurst is a big race, something that everyone wants to do at least once in their lifetime. It would be nice, but first of all, I have to drive the Altima V8 Supercar and see if I feel comfortable."
Although the exact chassis that the duo will test are yet to be confirmed, an Altima from each side of the split Jack Daniel's Racing/Norton Hornets garages are expected to be used.