Peter Murphy still critical after major injuries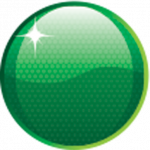 The full extent of injuries sustained by Australian Sprintcar veteran Peter Murphy are becoming known following his frightening shunt in the US.
The Sydney-raised driver was flown to hospital after the incident after the crash where his machine rolled and the cage was penetrated by a following car during which Murphy's helmet was cracked.
Initially it was thought that Murphy had suffered severe concussion. But it has become evident that his injuries are more extensive than concussion.
A statement released jointly on behalf of Peter Murphy Racing, his wife Stephanie and the Murphy family revealed that he had a traumatic brain injury, compressed vertebrae and severe stretching and swelling to the tendons in his neck.
According to the statement, he has been sleeping well, which is crucial to his recovery.
His car owner, Tommy Tarlton, who has raced extensively in Australia, tweeted that he had visited Murphy in hospital and the next few days would be crucial in determining Murphy's recovery.
Despite largely confining his racing to the US, Murphy – known as the Playboy – remains as one of the most popular sprintcar exports from Down Under in the USA.
The laconic Sydney-sider has never lacked bravery, famously taking a win on the mile long fairground in Sacramento in 2000 with speeds regularly exceeding 300km/h.
Earlier in 2013, he won the New Zealand Sprintcar Championship after a titanic battle with STP World of Outlaws Sprintcar Series Champion, Donny Schatz.
He shot to prominence in the US after a friendship with Steve Kinser resulted in him working for the King of sprintcar racing and subsequently had an opportunity to race there. He was part of Kinser's crew at his Indianapolis 500 attempt in 1997.
The Australian speedway community has been rallying behind Murphy and his family since the incident.