Doohan: Stoner's MotoGP return no surprise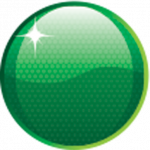 Five-time world motorcycle champion Mick Doohan says that it's no surprise to see Casey Stoner jumping back on a MotoGP bike just nine months after quitting the sport.
As previously reported, Stoner has signed a deal with Repsol Honda to join its testing program, starting at Motegi next week.
The deal comes just months after the 27-year-old returned to Australia, where he is now racing in V8 Supercars' Dunlop Series.
Commenting in a News Limited column, Doohan said that a wildcard race return for Stoner is unlikely, but would be a boon for the sport's popularity in Australia.
"I'm not surprised Stoner misses the buzz of riding bikes fast, it's that passion that drew both of us to the sport," wrote Doohan, who has enjoyed a long relationship with the Honda Racing Corporation having won his five titles with the Repsol squad in the 1990s.
"Honda has no plans for Stoner to make any wildcard race appearances, although I'm sure the rumour mill will go into overdrive with the Australian GP in October.
"I know Stoner was very firm in his personal decision to stop racing MotoGP at the end of last year, although I must admit I was surprised given that he is still young and so fast.
"I respect his decision, but I'd love to see him back racing, even some wildcards – it would be great for the sport in Australia if that is what he decided.
"I have no doubt that if he wants to race bikes, he is still fast enough to do it at the top level. He is great bike talent."
From his first V8 Supercar test, Stoner has openly admitted that a touring car would not be able to give him the same 'buzz' as racing a MotoGP bike.
Stoner sits 23rd in the points standings after a turbulent opening three rounds, but is expected to shine this weekend at a track he has tested on before.