Massey and Pedregon big winners in Denver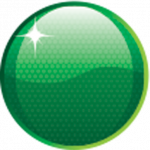 The latest round of the NHRA Mello Yello Drag Racing Series delivered the third wins of the season to Spencer Massey and Cruz Pedregon in Top Fuel and Funny Car respectively, whilst Allen Johnson took his fourth victory of 2013 and Shawn Gann his first in nine years.
Massey defeated Bob Vandergriff in the final, however had to get around points leader Shawn Langdon in his semi to advance himself to third on overall standings.
"We didn't have the power that we wanted during qualifying, but this isn't a horsepower race," explained Massey. "I was surprised that there wasn't as much tyre smoking in eliminations as was expected. The key to winning here today was to tune smart and drive smart, and that's exactly what we were able to do."
Langdon's team-mate and last round winner, Khalid Al Balooshi was taken out in the first round by Brandon Bernstein, whilst surprise top qualifier Steve Torrence lost his first round matchup against 16th placed qualifier, Mike Strassburg despite getting the holeshot off the line.
Australian Dave Grubnic qualified seventh, but was eliminated in the first round coming up against Tony Schumacher who finished qualifying in 10th placing.
Antron Brown's season of woe continued, qualifying his DSR Matco Tools machine 12th and was eliminated by Langdon in the first round.
Langdon was able to extend his points over Schumacher, both bowing out in the semi-finals.
FUNNY CAR
If you could have a perfect weekend in the Mello Yello Series then Cruz Pedregon has walked away from Denver with exactly that.
He top qualified, re-set the lap record with the lowest elapsed time of the weekend – and of three of the four rounds – and to top it off,  nailed the final with victory over Bob Tasca III.
To get to the final Pedregon accounted for Todd Simpson, Ron Capps and Del Worsham.
His opponent, Tasca, virtually wiped out the John Force Racing Castrol charge single-handedly, defeating the in-form Force, Tim Wilkerson and JFR team car, Robert Hight in his advance to the decider.
The two ladies of Funny Car, Alexis DeJoria and Courtney Force drew each other in the opening round, with Courtney getting one over her Tequila Patron competitor. Worsham took out Force in round two.
PRO STOCK CAR
Defending World Champion, Allen Johnson sped to his fourth win of the season over V. Gaines, the pair crossing the finish line almost absolutely together in a repeat of last year's Denver final.
It wasn't easy for Johnson getting by points leader, Mike Edwards on his path to the final round matchup. Earlier Edwards had taken out Jeg Coughlin in his first round.
"Winning this weekend was very important to me because it was the 25th anniversary of Mopar's sponsorship of this race," said Johnson, who doubled as top qualifier. "It's been a great marriage between Mopar and the Bandimere family, and I can't think of a better way to acknowledge and honour that relationship than with a win."
 PRO STOCK MOTORCYCLE
Shawn Gann has been waiting nine years for another NHRA Mello Yello Championship final round win and he got it today at the track where he took his last event win in 2004.
Gann made his first final since 2010 and got past Hector Arana Jr to take the win.
He beat Angie Smith, Steve Johnson and Andrew Hines on his path to victory, whilst Arana had to account for Jim Underdahl, Eddie Kraewic and Mike Berry for his shot at the Mile High Nationals trophy.
"This is a big win. My bike has always been fast but I've had problems that have plagued me," said an emotional Gann. "I'm the heaviest rider out here and I make my own clutches so I have that to deal with. Being up here on the mountain, with fat people like me, you can only move so much mass so hard but we found a way."
By making the final, Arana Jr is the first rider to secure a place in the NHRA Mello Yello Countdown – the NHRA's playoff competition.
The next round of the NHRA Mello Yello Drag Racing Series will be conducted next weekend with the Sonoma Nationals in California.