PIRTEK POLL: Who will get the nod at Red Bull?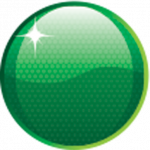 A decision on who will replace departing Mark Webber at Red Bull next year continues to centre on three choices.
Webber's compatriot Daniel Ricciardo was in the Red Bull hot seat at the Silverstone test last week where he remains firmly in the running for a promotion from the Toro Rosso squad.
The fact that the West Australian was chosen over Jean-Eric Vergne was seen as a huge vote of confidence although the situation as to who will win the drive remains delicately poised.
The 2007 F1 World Champion Kimi Raikkonen also remains in strong contention to leave Lotus for the Red Bull outfit.
And Ricciardo's team-mate Vergne has not ruled out his chances of snaffling the seat beside Sebastian Vettel.
Ricciardo juggled drives in his Toro Rosso and the Red Bull at Silverstone, squeezing out his fastest time in his familiar ride.
He had an off-track excursion in the Red Bull however is believed to have lost nothing in the wash up to the race for the Webber seat.
Vergne has remained diplomatic in the hot bed of discussions as to the outcome of who will win the drive. While the Frenchman considers himself still in the running he would prefer that if he missed out that Ricciardo be awarded the seat over Raikkonen.
Webber's decision to cease his F1 career after 12 seasons and join Porsche's re-entry into top level Le Mans prototype racing has prompted an ever deepening mystery as to who occupies the seat beside Red Bull's triple world champion.
With a decision imminent, have a vote on Speedcafe's latest poll now.