Jackson Delamont signs on for World Series Sprintcars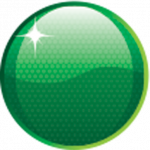 Young New South Wales Sprintcar racer, Jackson Delamont has been announced as a rookie of the year contender on ENZED World Series Sprintcars, due to begin on Boxing Day in Adelaide.
It has been a remarkable rise to the top end of Australian Sprintcars for 18-year-old Delamont – who grew up in Young, New South Wales and spent many years at the elite levels of junior karting in Australia. This upcoming season represents just his third full season behind the wheel of a Sprintcar.
Already he has won a feature race at Sydney Speedway and formed part of the Speedway Australia Rising Star Program.
Whilst he will be racing against competition with many more years experience at tracks that he will be visiting for the first time, by no means are the Delamont family rookies when it comes to racing Sprintcars at a high level.
Jackson's Grandfather and team owner, Harry, raced in the inaugural World Series Sprintcars affair over 25 years ago and has been a team owner for the likes of Skip Jackson throughout the years. Over more recent times, the Delamont family has held a close association with now retired former World of Outlaws Champion Jason Meyers and his car owners of the time, the Elite Landscaping Group.
Holding the spanners for Delamont will be his father, Michael, ensuring that it will be a true family affair come the opening event of the 2014 World Series season.
"It's really special for me to be able to go on the road with my Grandfather and my Dad," said Delamont junior. "Pop [Harry] raced in the first ever World Series, and Dad will be working on the car with him – I always dreamed of doing World Series Sprintcars with both of them."
He knows the challenge of getting used to new tracks will be tough, but with the condensed schedule that has become the norm for World Series Sprintcars competition, he has in fact competed at many circuits on the tour already.
"Of the tracks on the schedule, I've been to Adelaide, Mount Gambier, Avalon and Warrnambool before, and I'm really looking forward to running at Warrnambool again, and the Motorplex in WA," Delamont added.
"I really want to gain a lot of experience during the year and do the best we possibly can every night out."
Delamont is another addition to the changing face of Sprintcar racing in Australia that really began with James McFadden breaking the mould with his first World Series Championship a couple of years ago. The likes of Delamont will be up against new and young competition such as South Australia's Daniel Pestka who proved to be a revelation in his opening World Series year last season.