Andrea Antonelli dies in World Supersport race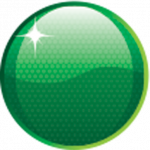 A tragedy has befallen the World Superbikes event in Moscow with Italian rider Andrea Antonelli succumbing to injuries sustained in the World Supersport race that lasted just one lap before the red flag flew.
Extreme wet weather took to the Moscow Raceway during the World Superbike opening race causing chaos among the teams. The Supersport race and subsequent WSBK event were cancelled so bad was the weather.
The violent incident involving Antonelli took place approaching the final corner with fellow Italian Lorenzo Zanetti. Antonelli had fallen from his bike and with the spray, Zanetti had nowhere to go and collected the unfortunate Italian.
The 25-year-old had competed in 22 World Supersport races up until this weekend and graduated from the 600 and 1000 Stock category.
Riding for Kawasaki, Antonelli was running seventh in the Championship with a best result this season of fourth at Aragon.
Marco Melandri took the World Superbike race earlier in the day.
Antonelli's death joins a number of other high profile motorsport incidents that have resulted in death this year.