TIMELINE: Owen Kelly's road to the Sprint Cup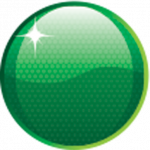 Owen Kelly's Sprint Cup debut in August will come six years after the Tasmanian first moved to the United States to pursue his NASCAR dream.
Splitting his time between the USA and Melbourne, Australia, in recent years, the now 36-year-old is best known as his homeland as a dependable V8 Supercars endurance co-driver.
Kelly has appeared in the two-driver events in 10 of the last 12 years for teams including Kelly Racing, Ford Performance Racing and Dick Johnson Racing.
Never holding a full-time V8 Supecars drive, Kelly's career has encompassed stints in Formula Ford, Porsche Cup, 2.0 litre Super Tourers, New Zealand Super Tourers and Sprintcars.
He will become the eighth Australian to compete in the premier division of NASCAR after Frank Gardner (1 start), Allan Grice (2), Dick Johnson (7), Terry Byers (5), Tony Spanos (1), Geoff Brabham (1) and current full-timer Marcos Ambrose (174).
See below for a summary of Kelly's ascendancy through NASCAR to date
2008 – Moved to the US to head-up Dale Earnhardt Jr's late model program in the Whelen All America Series – Winning the Mid-Atlantic 350.
2009 – Campaigned an entry for Earnhardt Jr in the UARA-Stars Championship before returning to Australia for the V8 Supercar endurance events.
2010 – Had his first taste of NASCAR when he drove a Baker Curb entry to fifth place in a Nationwide race at Road America.
2011 – Hired to qualify the Nationwide entry of countryman Marcos Ambrose for Richard Petty Motorsport at Montreal, Canada – qualifying the entry in ninth, while Ambrose completed his Sprint Cup commitments at Michigan. Ambrose arrived in Montreal 20 minutes before the race, which he went on to win.
2012 – Hired by Kyle Busch to qualify his Monster Energy car at Montreal event while he completed his own commitment at Michigan. Qualified the car fifth and Busch was on target to take the win when a late-race puncture forced him to 10th.
2013 – Hired by Joe Gibbs Racing to drive the Monster Energy #54 car at Road America. Qualified the car second and ran in the top three for the majority of the race and led at one stage before running out of fuel. Dropped back to 34th and worked his way through the field to finish fourth.
2013 – Will drive the #51 Phoenix Motorsport entry in the Cheez-It 355 at Watkins Glen on Sunday, August 11
2013 – Will drive Kyle Busch's #54 Monster Energy entry in the Nationwide Children's Hospital 200 at Mid Ohio on Saturday, August 17.