Owen Kelly scores Watkins Glen Sprint Cup drive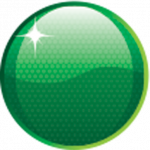 Australian driver Owen Kelly will realise a lifelong dream when he makes his NASCAR Sprint Cup debut at the Watkins Glen road course next month
Kelly will become the eighth Australian to compete in the highest level of NASCAR competition after signing a one-event deal with Phoenix Racing.
Kelly fell into favouritism for the seat in the #51 entry after an impressive performance in Kyle Busch's Joe Gibbs Racing #54 Monster Energy Toyota in the Nationwide race at Road America last month.
The Tasmanian finished fourth, despite running out of fuel while challenging for the lead.
The week following the Watkins Glen race, Kelly will be back behind the wheel of Busch's #54 Nationwide car at Mid Ohio.
The Phoenix Racing opportunity developed after an internal meeting between well-known team owner James Finch, #51 Crew Chief, Nick Harrison and the team's Australian engineer, Andrew Dickenson.
"The phrase 'a dream come true' is used a lot, but there is no other way to describe this," said Kelly of the deal with Finch's team.
"When you look at the numbers, NASCAR is the pinnacle of world motorsports and I am humbled that an organisation with the history and depth of Phoenix Racing has provided me with this opportunity.
"It has all come together very quickly, but I have to thank everyone who has been so supportive of me including James Finch, Nick Harrison, Andrew Dickenson and the Joe Gibbs Racing operation.
"I am proud to be one of a select few Australians to have been given a shot at NASCAR's top level and I will be doing everything in my power to give Phoenix Racing the best possible result at Watkins Glen."
Kelly is likely to travel to the US this week for a seat fitting and is hoping that he will get in a test before arriving at Watkins Glen.
While Phoenix Racing narrowed down possible candidates for the #51, it was Kelly's name, which kept appearing as the number one choice, according to Harrison.
"James (Finch) came into the shop and we were throwing a few names around. Robby Gordon was a candidate and then Owen's name was put up," said Harrison
"To be honest Dale (Earnhardt) Jr, Marcos (Ambrose), AJ (Allmendinger) , anyone we spoke to was very supportive of Owen and what he could bring to our team.
"We are pumped to have him as part of our operation. Anyone who looks at his career and has watched him in his Nationwide qualifying and races knows he has got talent.
"We will be running the same car which Kurt Busch finished third in at Sonoma last year. We head up to Watkins Glen believing we can be very, very competitive.
"We had Jacques Villeneuve in our car at Sonoma this year and had Robby Gordon as an option, as I said, but we believe Owen is the best option for us.
"Because of his V8 Supercar experience and his Nationwide drives, Owen is used to the weight and power of these cars."
Phoenix Racing is in the process of being sold to a consortium led by Turner Scott Motorsports' co-owner Harry Scott, but Finch will maintain control of the team until mid September.
"There is no doubt that we think Owen can help us add to James' trophy collection before the team changes hands," said Harrison.
"James was very keen to approach Owen when his name was put forward and is excited about what we have put together for Watkins Glen.
"We have Hendrick Motorsport providing us engines and chassis and we think Owen can get us right up there for a top 10 or even a victory if everything falls our way."
AJ Allmendinger has completed the majority of races in the #51 so far this season, sharing the ride with Regan Smith, Austin Dillon, Bobby Labonte and Jacques Villeneuve.
Ryan Truex is set to race the car at Bristol on August 24 having been forced to pull out of a drive earlier in the season due to a shoulder injury.
Justin Allgaier is the early favourite to take over the ride on a permanent basis once the team buyout is completed thanks to a current relationship with the new owners.
VIDEO report on the Kelly Sprint Cup drive