Ricciardo: I must remain focussed on Toro Rosso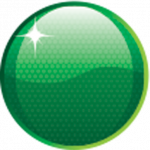 Daniel Ricciardo has stressed that he must remain focussed on his current Formula 1 campaign with Toro Rosso amid a whirlwind of speculation that he is in line to replace Mark Webber at Red Bull Racing next season.
Ricciardo shared his time between his Toro Rosso and a Red Bull RB9 during the second day of Silverstone's combined young driver and Pirelli tyre test on Thursday.
CLICK HERE for more on the test
A product of Red Bull's established driver development program, the West Australian had completed the young driver test with Red Bull in 2009 and 2010.
He made his F1 race debut midway through the following year with the now defunct Hispania outfit, before moving into a Toro Rosso race seat in 2012.
"We will see what happens," said Ricciardo of next year.
"It is not my decision; I've still got the season ahead with Toro Rosso.
"The last few races have been better so we need to keep continuing like that and, I think this test is something for them, for Red Bull, to look at.
"But there is still the rest of the season to observe and I wouldn't get too caught up in today (Thursday).
"I need to switch back my focus to Toro Rosso."
The 24-year-old insisted that he isn't feeling any extra pressure due to the situation.
"No, it's fun," he said. "Whatever happens, happens."
Earlier this week, Red Bull Racing team principal Christian Horner had told Sky Sports that his squad's 2014 driver decision was "essentially" between Ricciardo and Kimi Raikkonen.
Raikkonen has been a consistently strong performer over the last 18 months since re-entering the championship with Lotus, but it remains to be seen how the 33-year-old Finn would fit into the Sebastian Vettel-focussed Red Bull squad.
"Kimi's track record speaks for itself and he's a championship contender as we speak," said Horner.
"We're in a fortunate position in that not only are we attracting fantastic drivers like Kimi but we've also got the opportunity to look at the drivers we have been nurturing in the likes of Daniel.
"We get paid based on where we are in the Constructors' Championship so therefore we want the fastest and best drivers we can get in the car.
"We'll take our time to make sure that whoever fills Mark's shoes – and they are big shoes to fill – is the right choice for the team."
Ricciardo currently sits 14th in the 2013 points standings after nine races, two points shy of team-mate Jean-Eric Vergne.