Aussies scrape into World Cup Final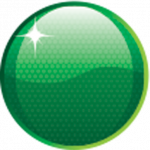 Team Australia has survived a nail-biting Speedway World Cup Race-Off to make it into Saturday's Final defeating America in a last heat thriller at the Marketa Stadium in Prague.
The result wasn't decided until the drop of the chequers in the very last heat with the surprise packet Americans pushing the Australians the entire way, led by inspirational captain, Greg Hancock who annexed 20 of a possible 21 point haul.
Going into the penultimate heat, all four nations competing – which also included Latvia and Great Britain – had the opportunity to grab the winner takes all last chance qualification event.
A tactical move from Australian Team Manager Mark Lemon to bring experienced Mildura racer, Cameron Woodward into the squad to join Troy Batchelor, Darcy Ward and Novocastrian Jason Doyle paid off, with Woodward delivering eight points. Doyle, who is in his first major international event was once again stoic in his eight point haul.
Ward was Australia's best with an outstanding 13 points, whilst the Captain walked away with seven. Batchelor hailed the team effort and believes it will be critical to success on Saturday against the powerhouses Poland and Denmark, along with home country, the Czech Republic.
"We always seem to go through the Race Off," Batchelor lamented. "It's the hard road, but we've had a meeting on the track, whereas everyone else has just been watching.
"I think that will help us a lot on Saturday and I think we're going to be battling for a silver or bronze medal.
"This meeting is crucial," he continued. "When we did it in Gorzow two years ago, we nearly won the gold medal. We came through the Race Off, won that and we knew what to do. Setup in speedway is 90 percent of the race. I think we learnt a lot about the track and I hope we can use it to our advantage."
Track conditions for Saturday's event are expected to be different to those of tonight, curated more to European taste.
The big disappointment came from the British team who finished a tough fourth placing. Led by Tai Woffinden who carried the team with 14 points, two changes to the team with Ben Barker and Lewis Bridger coming in failed to materialise the brilliance that team manager, Neil Middleditch was searching for.
"I'm hugely disappointed to finish fourth," said Middleditch. "Tai and Chris Harris just didn't have the back-up once again. We've tried four riders alongside those two over the World Cup and we just haven't got that strength in depth unfortunately. We should have done better. They all tried their hearts out. You can't ask anymore than that. But it's disappointing."
The big story from the World Cup was the performance of both the Americans and the Latvians. For the re-building American team under the watch of Billy Hamill and speedway minnows Latvia, to even make it to the Race-Off was a huge achievement.
Whilst Hancock single handedly carried the squad, he was assisted well by Ryan Fisher who scored a fantastic eight points and rode well above his experience. Overall, what the result means for American Speedway is immeasurable.
"Once we got here, we knew we had achieved our goal – the Race Off was where we wanted to be," said Hancock.
"But we got there and then suddenly it just dawned on me and it clicked. I thought 'do you know what? This is wide open.' The strength and experience of the teams made me think we had as good a chance to qualify from this thing as anybody.
"All I said to the guys was 'how close have you ever been to a world title? You're as close as it gets right now. Let's roll with this thing."
The World Cup Final featuring Australia, the Czech Republic, Poland and Denmark will be conducted Saturday evening Czech time at the Marketa Stadium. It will be shown live in Australia on SPEED TV Australia from 3am AEST.
RESULTS – Monster Energy Speedway World Cup Race-Off:
AUSTRALIA 36: 1 Jason Doyle 8, 2 Troy Batchelor 7, 3 Cameron Woodward 8, 4 Darcy Ward 13.
USA 31: 1 Ricky Wells 3, 2 Gino Manzares 0, 3 Ryan Fisher 8, 4 Greg Hancock 20.
LATVIA 29: 1 Kasts Puodzuks 10, 2 Maksims Bogdanovs 9, 3 Vjaceslavs Giruckis 5, 4 Andzejs Lebedevs 5.
GREAT BRITAIN 28: 1 Tai Woffinden 14, 2 Lewis Bridger 4, 3 Chris Harris 7, 4 Ben Barker 3.